Hopefully you will find it simple and easy to use, but we have included a quick guide below
Find the Savings Prompt icon at the top of your internet browser and click on it. The position and colour of the icon may vary, but it looks like this: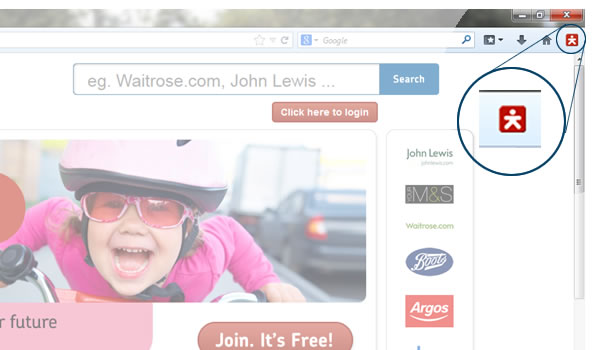 Enter your username and password if you are not already logged in:
Please click the link if you have forgotten your username or password.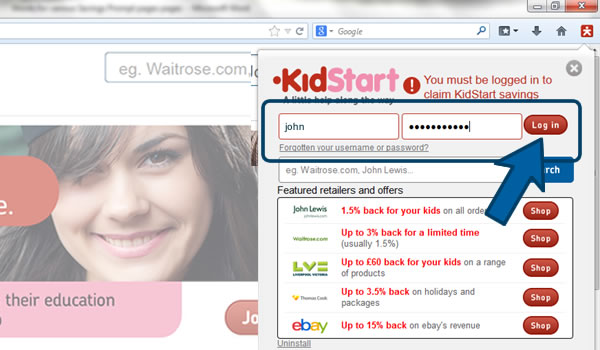 It will take a moment to load your account balance and recent transactions, but you will then see that you are logged in.
Important: Once you are logged in, you do not need to log in or log out again as the Savings Prompt will remember you. It does not store any personal information.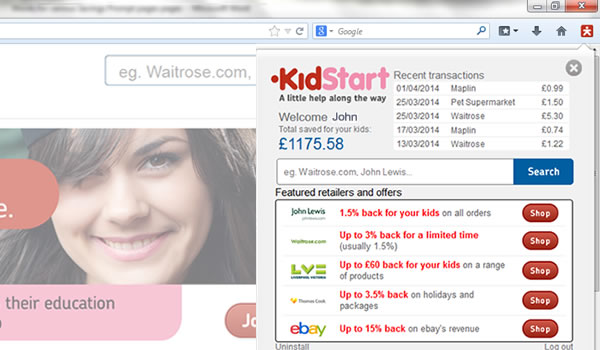 You can then browse the internet as normal.
Every day the Savings Prompt checks with KidStart's website which retailers are offering KidStart Savings. When it sees one of these retailers listed in google search results, it shows you a prompt. Click on the reminder and KidStart will track any purchase you make: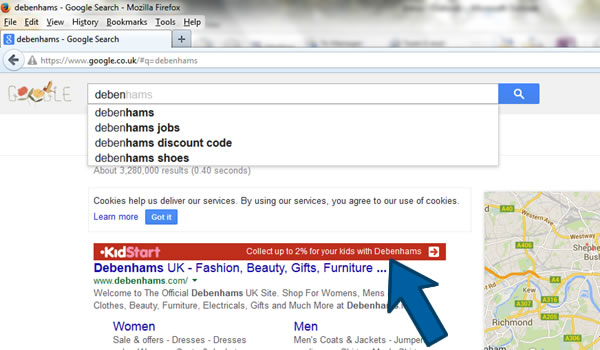 If you go direct to a retailer's website, the Savings Prompt will remind you by showing a small overlay. Click "Yes, save now" to track your purchase.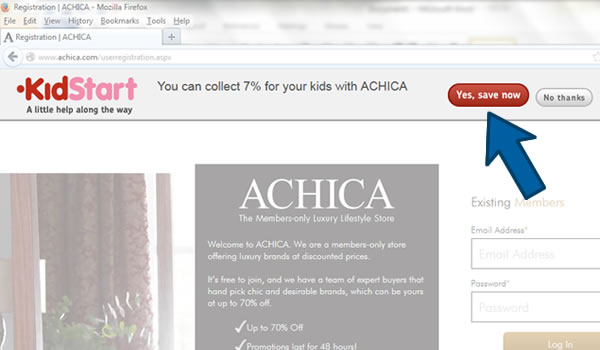 Whenever you click one of the Savings Prompt links, you will see a confirmation message: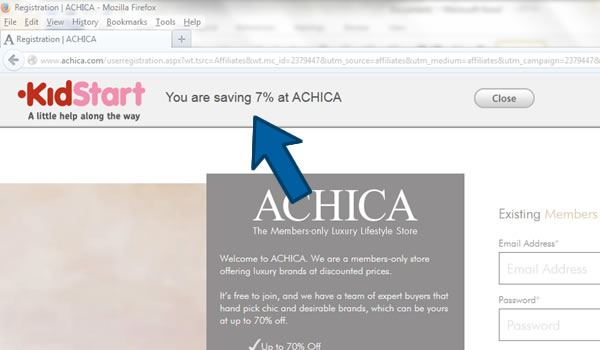 Please feel free to contact us if you have any questions or problems.