We'll help you give your child a KidStart in life.
 KidStart was created by parents for parents. We understand how hard it is for parents to put money aside for the future when there are so many bills to pay so KidStart wants to offer a little help along the way.
KidStart is a free service that enables parents to top up their kids savings for free as they shop online – it is a reward from our partners to our members. With over 1,200 of your favourite retailers across all categories – home, clothing, business, travel etc.  you can save on everything including the kitchen sink!

More about KidStart
Established in 2008, KidStart is a free shopping club for parents and grandparents. Members collect cash savings when shopping online and in-store with thousands of well known retailers.
Popular KidStart retailers include: John Lewis, M&S, Tesco, Asda, Argos, Amazon, Ebay, Gap, Boden, Mothercare, Curries, British Airways and Expedia. You can buy travel, fashion, groceries, DIY, office, home and kids kit as well as broadband, mobile and insurance – there is something for everyone!
Our mission is to help parents and grandparents do that bit extra for their families without disrupting their existing shopping habits!
So, how does it work? You look for the shop you want to visit on our site, click through and shop as normal. Say you spend £100 at either Achica, Boots, Jo Jo Mama Bebe, Harrods or Etsy. You earn £5 which we give to your kids.
KidStart is not your typical loyalty programme. We promise you that there are no points, no membership cards, no hassle, no catches and no charges.  

Our contributors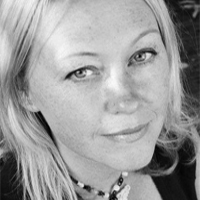 Editor – Sara Bran
Sara Bran is a writer, blogger, social media consultant and mother of two daughters living in London. She has an unbelievable tolerance to caffeine and an extreme aversion to brass sections. Her award-winning personal blog is http://www.sarabran.com and her column on creativity for the Huffington Post can be found here. (http://www.huffingtonpost.co.uk/sara-bran).
Writer – Suhail Zamuner
Magazine Publishing graduate, making the most of everything that comes her way. Favorite motto: Live – Love – Laugh. Knowledge-hungry, cheese addicted with a passion for yoga and spirituality. Born in Italy, but after 15 years in London, she considers herself a Londoner at heart.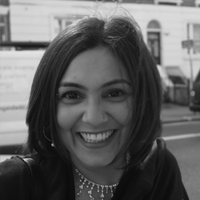 Resident Counsellor – Ami Dave
"We are the change we seek"– With a foundation degree in Counselling and a passion for helping clients to achieve their potential through positive change, Ami is the Founder and Director of Fulfill Your Potential and Every Step Matters, not-for-profits delivering unique, creative and innovative counselling and therapeutic services to the young and old(er!), from seasoned professionals to the most vulnerable across the public and private sector. She juggles her hectic profession around her 2 (mostly) adorable children, usually whilst slurping inelegantly a giant skinny latte. Whatever challenge comes her way, she reminds herself of the saying quoted at the start; just remember "We are the change we seek"