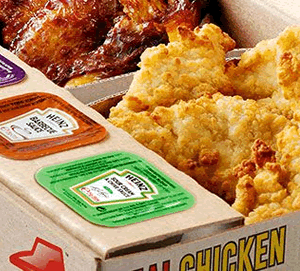 Over 40 years and billions of pizzas later, we like to think we know how to do GREAT FOOD.
In 1958, Frank and Dan Carney had an idea for a great local pizza restaurant in Wichita Kansas, USA. The small 25 seat restaurant only had room for 9 letters on the sign…as the vital word 'Pizza' took up most of the space, and the building was in the shape of a hut - the name 'Pizza Hut' was born!
Today there are over 700 Huts and delivery stores. In fact we are now part of the biggest pizza company on the planet!
From our hand-stretched dough and fresh sauce made from vine ripened tomatoes, to premium white meat and 100% real cheese, Pizza Hut only uses real ingredients with integrity, so you can feel good about what you eat.
Deals and Vouchers*:
2 large pizzas, garlic bread and any side only £20. Valid until 23/08/15.
Two'sday Tuesday - buy one pizza get one free. Exclusions apply.
Pizza Hut Delivery is dedicated to delivering piping hot pizza to you within 30 minutes of ordering.