Art and craft kits make great presents for children of all ages. It is important to buy kits that are age appropriate and meet safety standards for parts.
I love giving them as gifts as children can spend whole days making something they're really proud of. Here are some of my favourite 'off-the-shelf' craft kits:
1.
This
Make Your Own Frog Lifecycle kit
 (£3.00) is for children aged 3+ . The box contains several pre-cut foam pieces that, when assembled, represent the different stages of the frog life cycle from spawn to tadpole to adult. The kit is simple and encourages creativity while learning.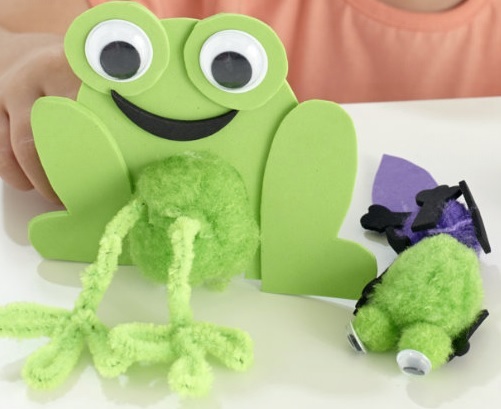 2.
Crafty Kids sell fabulous puppet making kits of various animals and characters from spiders, tigers, horses and reindeer to knights. The
spider kit
is £12, aimed at ages 4+.  Each puppet has a difficulty rating so you can choose the right project for your child
3
. I love this
pack of four make-your-own paper and card lanterns
(£3.50). Once made, they create a lovely stained glass effect. Pieces are pre-prepared and very simple glueing is required. Aimed at children aged 5+.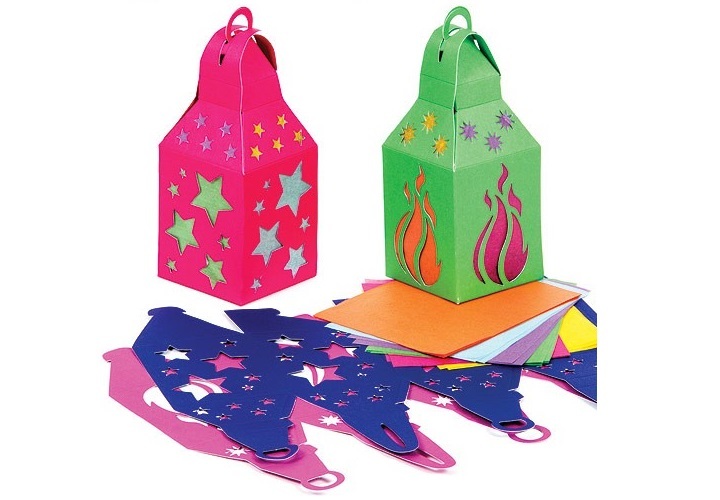 4. Maggie Woodley's Red Ted art book and
website
 is a one stop destination for inspiration on DIY art and craft ideas for boys and girls of all ages. Her book
Red Ted Art
 (£14.26) is our rainy day bible!
5.
These
Ambari Elephant Cushion Sewing Kits
are really pretty and encourage sewing skills. (£4.70) Each pack contains two elephant designs and everything your child will need to make these sweet cushions. Suitable for children aged  5+.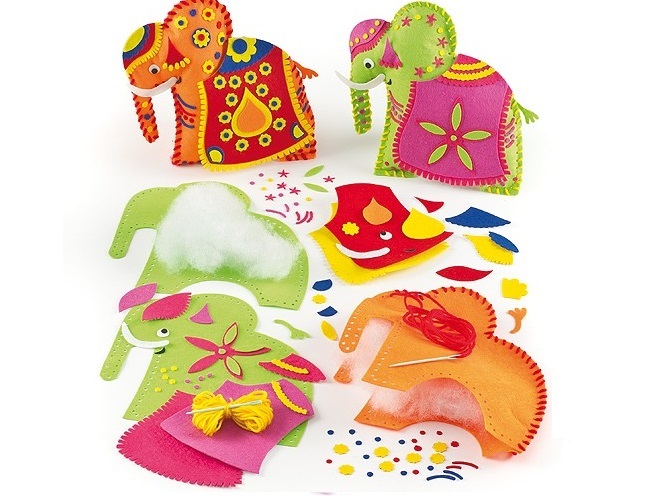 6.
Djeco's gorgeous art and craft kits go down a storm in our house and they've come up with  another winner in their
Screen Printing Workshop
. (£13.99) Perfect for slightly older children aged 9+, this kit teaches stencil and ink printing techniques similar to traditional screen printing. Love it.
7.
Clockwork Soldier make gorgeous cardboard build-your-own kits including this
Build Your Own Robot
(£5.99) Ideal for children aged 5-9, these kits contain 36 different parts that really spark the imagination.
8.
My youngest is getting a copy of
Craft-a-Doodle by Jenny Doh
for her birthday. The book includes 75 creative exercises from illustrators and artists for children to attempt. Actually, I think I'll do them as well they look like so much fun –  a great present for kids who love to draw.
9.
The Tate Gallery's hugely successful
Art in a Box
 (£14.99) is perfect for arty kids. It is a great way to introduce the idea of art to children and contains twenty A5 cards showing art from the Tate's collection and related activities for kids to try. Featured artists range from Picasso to Klee to Ofili and Gilbert and George. It's brilliant.
10.
Melissa and Doug's beautiful
Alphabet Wooden Stamp Set
(£15) is a good investment as it can be used again and again for so many different art and craft projects from card making to scrapbooks and more. Available from the GLTC now.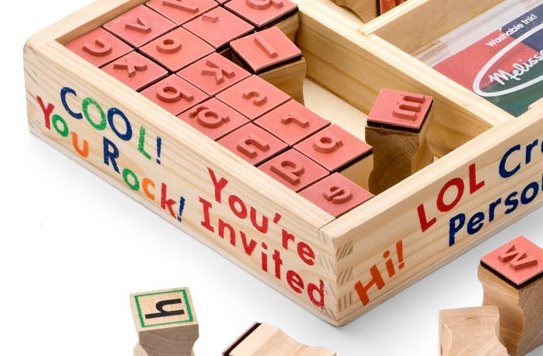 _________________________________
_________________________________
Header Image Credit : Kwabena Akuamoah-Boateng
Do you have a favourite craft kit? We'd love to hear about it…