It is true that professional athletes have it easier when it comes to finding the time to train for the triathlon, race and recover.  Even elite athletes with children have it easier than parents with full time jobs who try to tackle a training regime. Pro or not, every triathlete with children must find a way to balance.
If you don't have time every single week for that long ride or run, every other week will add huge benefits to your fitness and is more manageable. All you need is another parent who shares your situation. Perhaps every other Saturday your friend can watch your children and theirs. This creates a great play date for the children and gives you a day to get in plenty of time with your bike or another sports activity.
Waking up before the sun might not be your favourite time to train; however, it can give you several hours to train while your children are sleeping.  To get the most out of your mornings, prepare everything you need the night before. Have your trainers, treadmill and workout clothes all set to go. Also try to make the night before an early one, so that you still get that important sleep.
Get the children to school, work all day, fit in a run, pick up the children from a sports activity and rest.  Resting is likely not on the plan, but a hungry family is. Break out the slow cooker on your fully loaded days. While getting everyone organised in the morning, throw vegetables and meat in the slow cooker. Let it do the cooking while you get your rest.
Depending on your child's age, you can both be active at the same time. If your child is not yet involved in a sport or after school activity look into it.  Not only does it give you some time for training, it teaches them how to work towards goals.
Jogging and pushing a pram at the same time can be the perfect solution.
Work with your partner to create a routine where you both support each other's activity and both get your fun in too. If you are a single parent, ask grandma for a night off. Then, hit the road running.
With creative thinking, there are ways to involve the family.  Perhaps you live near a lake and can put your husband and child in the kayak to escort you on your long swim.  Maybe you can attach a bike seat to his bike and take daddy's little girl on his 20-mile recovery ride or easy spin.  Mile repeats at the track are a great way to help your older child work that stop watch and be part of your run.  For little ones, set them in the middle of the field with a picnic or toys.  You can keep an eye from every inch of the field while you circle the track.
If possible, this is a great way to fit in that run or ride, save fuel and time. If you're going to cycle to work, get a small backpack to hold your change of clothes, or leave a change of clothes at the office.  If it's still too dark for you to ride or run to work, get a ride to work and run or ride home from the office.  If all else fails, try to use the lunch break to squeeze in some training.
If you can walk your children to school, go in your running clothes and run back home.
On most training plans there is that little extra.  It means cross training and is meant to be something other than swim, bike or run. Nowadays, there are tons of great home DVDs for every workout imaginable.  Yoga, core, kickboxing, booty busters and step aerobics.  The beauty of a training session at home is that you can do it anytime that fits your schedule, the children can be home playing, and you can have laundry going, dishes in the dishwasher, and something in the oven all while cross training.
---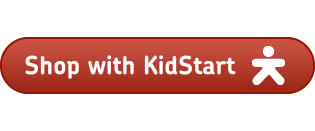 Related Posts

« Rapid rise to the top of cycling in Britain 8 Tips for choosing the perfect Leggings »