Here are some of our favourite games and toys to help make bath time fun for toddlers and their grown-ups too!  And please remember: never leave young children unattended near water.
1. Play lots of water pouring games with empty yoghurt pots, plastic cups and containers such as old shampoo bottles. Sieves from the summer beach set also go down a treat. 2. Swimming goggles, beach toys and dive rings are not just for the pool! Allowing your toddler to wear goggles in the bath will encourage them to put their face under the water.  
Simply Swim
offer a huge range of accessories, you can also get 3% back for your kids when you shop through
KidStart.
3. Use spoons, bowls and ladles to mix imaginary potions and soups with your toddler; shampoos and soaps make colourful 'ingredients'. 4. Bath-friendly crayons can be lots of fun although they can stain grouting and be a bit of a hassle to clean. These bath water dyes by Tinti are a great option. 5. Let your child choose a special, fluffy towelling robe that they only wear after bath time so they look forward to feeling lovely and cosy afterwards. Try these from
Mothercare
.
______________
+ 4% back for you kids on all purchases >
______________
6. Why not start a collection of classy rubber ducks? Use buying them as a reward for bath time bravery and you will soon have a whole brood of ducklings lining your tub. You 'may' find yourself playing with these too. These ones from John Lewis are adorable!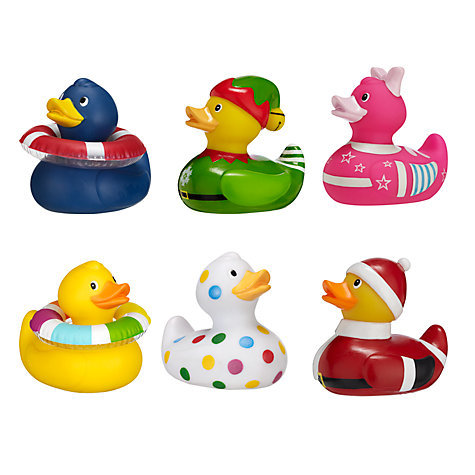 7. Older children will enjoy spelling out their name or (more likely) cheeky words with
these bath foam letters from

ASDA
.
8. Boats are fabulous bath toys for all ages; great for teaching the physics of floating too! We love this gorgeous wooden boat from Not on the High Street.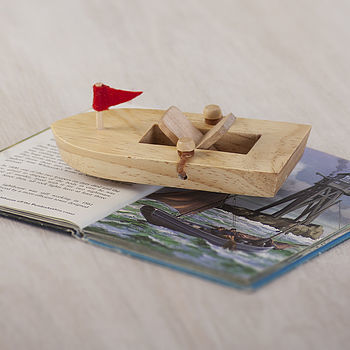 ____________
____________
9. Bath time is a great opportunity for lots of bubble fun. This froggy from ELC blows bubbles from the edge of the bath- perfect for giggles and water play.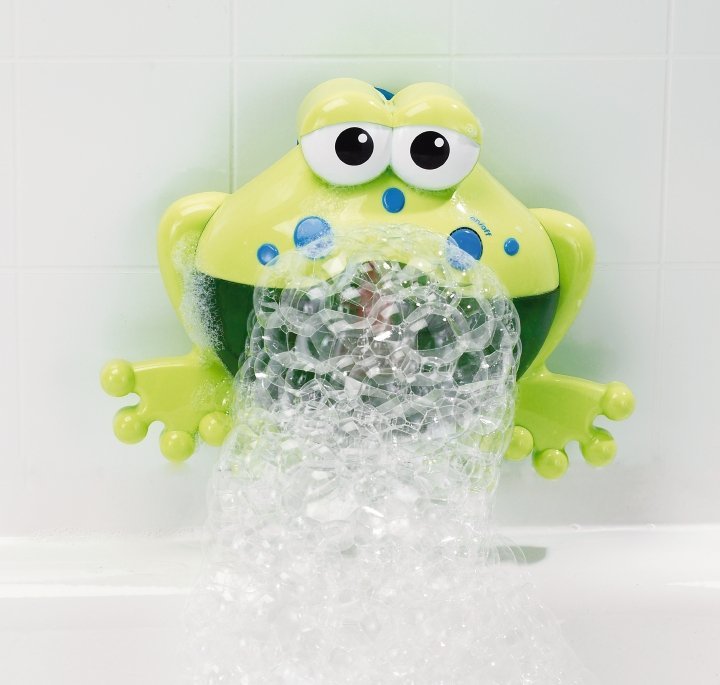 __________
__________
10. There are some great musical bath toys available for littles ones such as
these bath time bongos from ELC
.
Let your toddler bash away on these colourful drums and sing along to the preset tunes to make bath time educational, not just practical!
What's your child's favourite bath time toy?
Featured image by LittleAyaRain