Train sets are still one of the most popular requests Father Christmas receives every year.
We have compiled a list of train sets to help Santa's elves find the right one for their toddler. Toot toot!
1. This Big City Wooden Rail Train Table from Early Learning Centre is available via Amazon with KidStart savings. It is an investment at £108 (reduced from £154) but it is a fabulous stand alone train set for ages 3+. The table means that your child's train world can be in it's own space rather than spread all over the floor. The train set comes with over 100 accessories, a built-in storage drawer and a reversible play mat.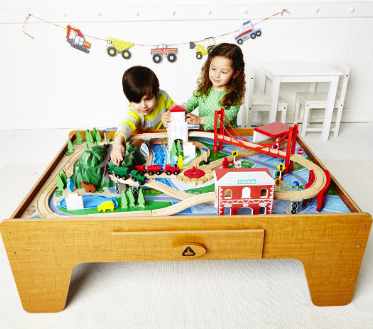 _________________________
2. The Classic 54 piece BRIO World Cargo Railway Deluxe Set is available at Hamleys. This Brio freight and cargo set is action packed – filled with mechanical loading and unloading functions via the cargo loader or cranes. The battery powered freight train transports the cargo with a working headlight to show the way. £115.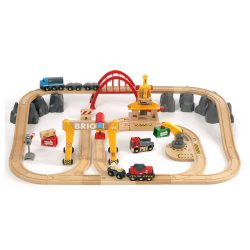 _________________________
3. This 50 piece Train Set at John Lewis is an ideal 'first' train set aimed at children aged 3+. This popular set includes a tunnel, lifting bridge, crossing and depot in addition to track train and figurines. Perfect for developing motor skills and imaginative play as toddlers manoeuvre the train through a tunnel. £24.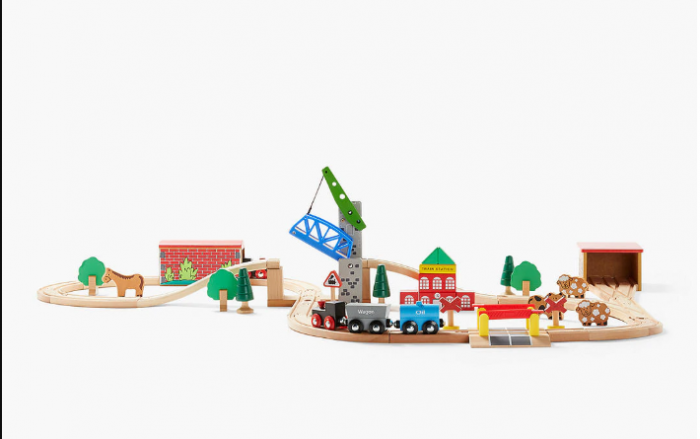 _________________________
4. George at Asda has this super Wooden Train set, a bargain at just £12. Finished in bright colours, this wooden train set from George Home will spark creativity and help develop hand-eye coordination. Compatible with major wooden train systems, the trains and wagons all feature classic magnetic couplings to make it easy to connect them to each other..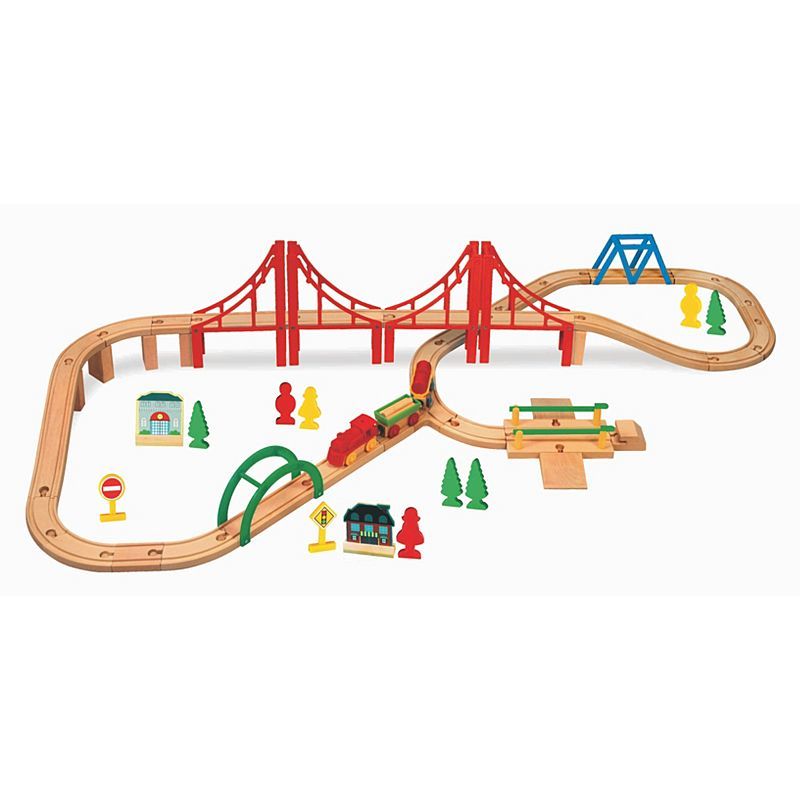 5. Chad Valley Wooden Table and 90 Piece Set for £50 at Argos. The 90 piece set includes includes 4 wooden trains, road signs, trees and bushes, buildings and track. The set is built to last and the chunky pieces help your children to be inventive as they dream up new track designs.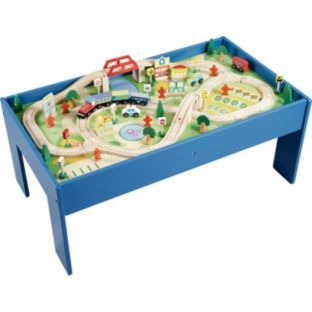 _________________________
Does your toddler like trains? Which ones do you recommend?