Many families are deciding whether or not they can afford to take a  family holiday this year.
With travel companies and airlines raising their prices during the school holidays and schools clamping down on term-time breaks, many of us are looking into
cheaper family holiday options
. Here are some
budget family holiday tips
; have you thought about any of these?
Book later
It can pay off to leave booking holidays until the last minute, but obviously there will be fewer choices available. However, if you are flexible about where you go and stay, this can be a good option. Websites such as
lastminute.com
 specialise in late bookings.

Research
Tripadvisor
is a great source of travel tips and reviews so, if you do book that last minute trip to a place you are not familiar with, this is a great resource for finding out what expect.
Stay in the UK
Travelling abroad will add hundreds of pounds to the cost of a holiday, so consider staying in the UK. There is a great selection of properties available to rent directly from owners (thus avoiding agency fees) with
Owners Direct.
Camping
If letting the kids run wild and sleeping under the stars is your idea of relaxation, camping is a fabulous option. Whether you stay in the UK or take a tent abroad, check out websites such as
Pitch Up
  for reviews of campsites and their facilities.
Swap
House swaps with friends are a great budget holiday option or there are sites such as  
Guardian Home Exchange
where you can swap homes with strangers.  You have to pay to list your property, but you may find the ideal exchange at a time that suits.
Youth hostels for families
Hosteling is usually thought of as a 'youth activity' but actually, it can be a good budget choice for families with slightly older kids and a sense of adventure. The
YHA website
lists thousands of family friendly hostels all over the UK. You need to become a member of the YHA to use their facilities.
Working Holidays
Several organisations offer working holidays for families such as the
National Trust
 or
GVI
who have been running family volunteer work opportunities abroad since 1997.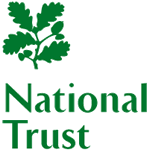 Choose Your Days Carefully
If you decide to travel by air,  research has shown that flying on Tuesdays and Wednesdays tends to be cheaper than the rest of the week. Try to avoid Sunday returns which are usually more expensive.
Buy a Rail Card
Train travel booked in advance can be a fun option for families, especially if you buy a
Family and Friends Railcard
which gives you  access to discounted train fares.

Be Money Wise
Avoid changing money at airports and using your debit card for holiday money abroad. The website
TravelMoneyMax
offers up-to-date information on the cheapest way to take money abroad.
Avoid Phone Charges
Remember to turn off the data roaming on your mobile while abroad (and make sure the teenagers do too!) Use free wi-fi in hotels and cafes at your destination to avoid  a shocking mobile phone bill when you get home.
What are your tips?
Featured Image