This week is National Anti Bullying week. A well-timed week I think considering the papers are awash with news that the lovely Adele is being bullied online by fans of Lady Gaga (whom I am sure is disgusted being an ardent supporter of the anti bullying  It Get's Better Project). And that Jesy Nelson one part of X Factor band Little Mix is still being bullied about her weight and appearance by so called X Factor fans.
It's frustrating to hear because these days there is so much information about how bullying and cyber bullying leads to suicide, depression and utter despair amongst kids and yet it continues. Part of the problem does I think lie at the doors of reality TV shows like Big Brother, The X Factor and TOWIE, all which have made us think we all have the 'right' to express our negative and downright horrible thoughts and criticisms across Twitter, Facebook and not consider its implications to others.
It's a pattern of behaviour that filters downwards whether we like it or not. So it's no wonder that 78% of UK children believe cyber bullying is on the rise and 40% of kids have fallen victim to it. It's just one of the many reasons why it's worth getting involved with BeatBullying's The Big March 2012. The Big March 2012, which is happening on the 31st January 2012 will be the world's first global virtual protest march. The aim is to get millions of young people, celebrities, teachers and parents from all around the world to create avatars  who will digitally march to deliver a petition to a virtual United Nations (UN) asking that the UN make it a child's right to live a life free from bullying.
All you and your kids have to do to be a part of it is register and set up an avatar at Beatbullying The Big March.
In the meantime perhaps a universal check on how we criticise others in front of our kids and on social networking sites would also help. After all, it's no good telling young people to be nice to others if we're not doing it ourselves.
What do you think? How can we put a stop to bullying?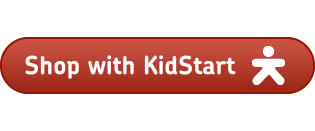 Related Posts