Can you afford your kids? New research collected by KidStart, the shopping club for families, reveals that the average parent will spend 49% of their income raising children! 
In real terms the cost of raising a child in the UK has increased by 11% since 2003. This means that parents on an average single income of £21,473 a year could now spend on average up to 49% of their income on raising their child compared to just 38% in 2003. So it's no surprise that the UK is now one of the most expensive countries to raise a child. Furthermore, with the recent cuts in child benefits and rising university fees, this percentage is only set to increase in the future.
It's one reason why nearly half of working parents cite financial pressures as their greatest worry and  also the reason why so many parents to get creative in easing the expense. Top of parental picks is using voucher codes and shopping clubs like KidStart (where the aim is to both save for your children's future and save money whenever you shop). This enables families to save huge amounts on everything from weekly grocery bills to Christmas presents. Other creative methods have been for many working parents to get two jobs, and for many families to go meat free for much of the week.
Asking for tips on Twitter yesterday, one mum said she uses all leftovers to create others meals. "All you have to do is add tinned beans and tomatoes, and pasta or rice and you usually have something hearty and nice." While slow cookers are another parental tip, that are both money saving and time saving as slow cookers allow you to use cheaper cuts of meat and make everything from stews to pot roasts.
For holidays, house swaps with companies like HomeExchange are, said two mums proving to be finds for those who can't afford to splash out on hotels and self catering. One mum has located a house swap in Spain for a house swap in Manchester and another one in the Isle of Wight for Wales. Local mums coming together as communities on Facebook are also helping families to save money on everything from school uniform to babysitting and even childcare.
So how are you easing your money worries? If you have any good tips to share, let us know.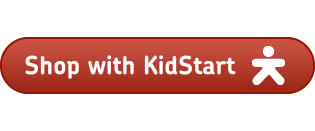 Related Posts

« Side Boob and Quardraboobs: Why We All Need New Bras How Do You Handle An i-Paddy? »