We hope you're all staying safe during these uncertain times and listening to the government's guidelines. With restaurants, pubs and cafes all having to close we thought we'd share with you some easy recipes we've either tried and tested or love the look of that you can make with or for your kids.
These recipes from Tesco are all simple to make, affordable and there'll hopefully be something for even the fussiest of eaters. If you shop at Tesco via KidStart you can get up to £4 back for your little ones.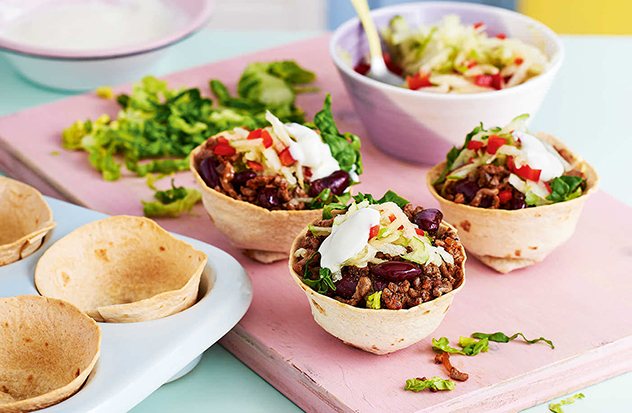 Get the kids in the kitchen with these delicious Paprika Beef Taco Cups. Swap ordinary taco shells for tortilla wraps and bake in a muffin tin until crisp, before filling with warmly spiced beef and topping with a little crunchy lettuce, apple, pepper and cool soured cream. If you want to cut down on meat swap the beef out for a veggie or vegan alternative or beans.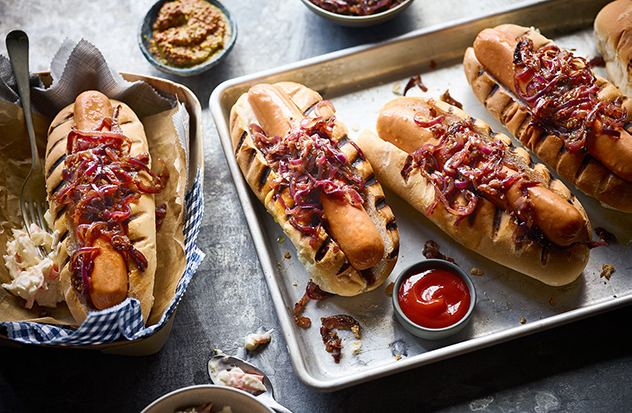 This is a favourite, naughty meal at KidStart HQ and something to treat the family to this weekend. These caramelised onion hot dogs are delicious and wallet-friendly. Serve them with coleslaw and sweet potato fries for some much needed comfort food.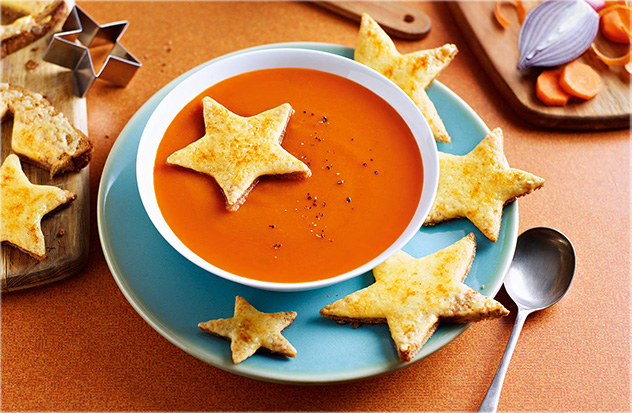 Nana's 'magic' soup is the perfect, easy recipe if your little ones are adamant they won't eat vegetables. It's packed with tomatoes, peppers, carrots and more and the star toast is a favourite with kids. It's easy to make in bulk and then freeze to enjoy later too.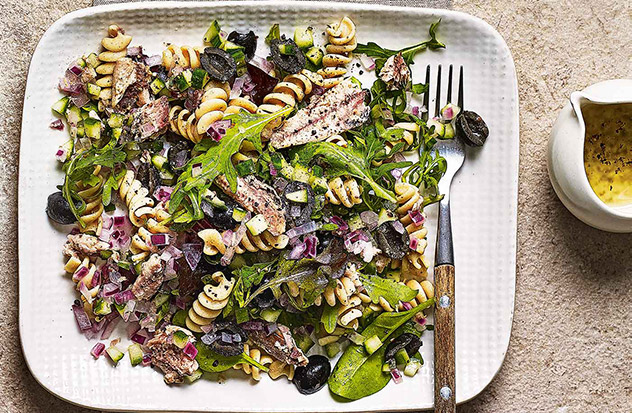 Now spring seems to have arrived we're starting to crave fresher food and this sardine pasta salad looks incredible. It takes only 15 mins to put together for a speedy lunch and you can substitute sardines for another fish or feta – if sardines aren't for you.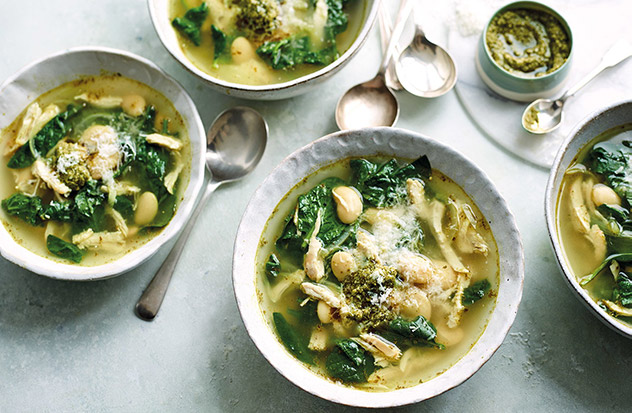 This pesto chicken soup is delicious! It's quick and easy to make so the perfect midweek dinner for your family. Filled with tender poached chicken, butter beans and spinach in a herby pesto and chicken broth, it's sure to be a family-favourite.
Finally we wanted to share the link to a couple of brilliant resources on the Jamie Oliver website that we've found useful. Here's the ultimate guide to homemade pasta and fabulous freezer tips.