The January slump is behind us and spring is on the horizon, which means it's time to go outside and have some fun with the kids. If you're a little stuck for ideas, never fear because we're here to lend a helping hand…
Take the kids for a spin on the Thames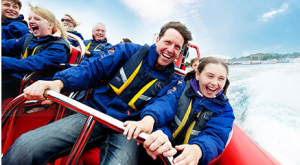 London's stretch of the River Thames boasts many of the country's most iconic landmarks – it's also the perfect place to enjoy a high-speed blast of RIB powerboating action. Hop aboard this aquatic beast, soak in some sights and hold on tight while the skipper opens up the throttle and whizzes through the water at top speed – Southbank will never look the same again. Get 10% back with RedLetterDays!
Take the kids for a ride in a Ferrari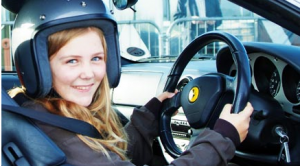 The Ferrari 360 and 575 are two of the world's most iconic racing machines – and now youngsters can take them for a spin without even passing their driving test. If your child fancies themself as a bit of a petrol head, a ride round a top UK circuit is sure to have them smiling from ear to ear, plus cheering them on from the side lines is almost as fun as driving the actual car, right? Plus you'll get 10% back for your kids' savings when buying the experience through KidStart.
Take the kids for a roll in a giant ball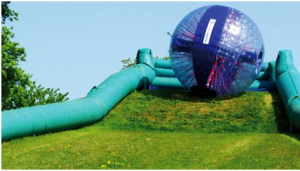 The giant hamster ball, commonly known as a zorb, is a great way to have fun with the kids, especially if you are partial to the odd adrenaline thrill. Simply get strapped into the zorb at the top of a hill and brace yourselves for a wild ride that we've been told is not unlike being inside a giant tumble drier! Get 10% back with RedLetterDays!
Take the kids to meet the meerkats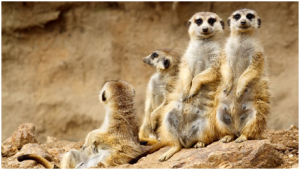 If your kids love animals, meeting the meerkats at one of the UK's top wildlife parks is sure to down a treat. Entry to the whole park is included, as well as some pretty sweet souvenirs and there's a chance to get up close and personal with the meerkats, of course. Simples! Earn 10% back for your kids.
We hope this has given you some inspiration to help you have fun with the kids this spring and whatever you decide to do; we hope you have a blast.
Images courtesy of Red Letter Days