At KidStart we are always looking for occasions to celebrate with family and friends. We get very excited the first week of November: Bonfires, fireworks and sparklers galore! Bonfire night is a family evening out full of excitement that is loved both by adults and little ones alike (even my husband enjoys it!). We've rounded up some of the best places in the UK to see spectacular fireworks
at no cost at all
 – I'd go see them all if I could! – and some tips to get all set for the night.
1. Best places to see amazing fireworks – for free!
LONDON – Alexandra Palace
Saturday 7
th
 November, at 8pm. London has many fireworks displays, but Alexandra Palace is the one chosen by many – it's a hilly park, and you're lucky to see all London's fireworks from it!
BIRMINGHAM – The Vale Park, Edgbaston
Thursday 5
th
 November, at 7pm. An evening filled with fantastic entertainment at the Vale Village: Incredible fireworks display and funfair rides.
ABERDEEN – Winter Festival, Aberdeen Beach
Thursday 5
th
 November, at 6:30pm.  Aberdeen Beach will create a fabulous musical fireworks display – a breath taking way to celebrate Bonfire night. There will also be fire jugglers and a charity fire walk.
LEEDS – Roundhary Park
Thursday 5
th
 November, at 8pm. Around 70,000 people are expected to see Leeds's biggest bonfire and a big fireworks display!
BRISTOL –  Victoria Park, Totterdown
Saturday 7
th
 November, at 6:30pm. The park will be filled of bangs, oooos and ahhss this weekend!
LEWES – Town Centre
Thursday 5
th
 November, at 5pm. The town's historic bonfire societies will be all dressed up and parade through the streets with burning torches and carrying their infamous effigies to the bonfires.
CARDIFF – Oak Tree Way, Brackla, Bridgend
Wednesday 4
th
 November, at 6:30pm. An exciting evening with fireworks, live music and a laser light show!
2. Getting there
If you want to go to one of the above but you don't live nearby, planning how to get there in advance will save you money and time. Here are my top tips:
– Team up with some friends: You can save 1/3 when purchasing 3 adult tickets or more at National Rail.
– Buy your return tickets online to save! Plus if you do it using KidStart your kids will get 2% back from TheTrainLine, 1% 

The Train Genius

 and 1.5% East Midlands Trains.
– Trains usually stop running at midnight, make sure you check the timetables or alternatively, buses like National Express often still work during the night (and give 5% back for your kids!).
– Alternatively you could rent a car for the day at Zipcar (£15 back) or 

Carrentals

 (3% back).
– If you're travelling with your own car and think it's time to get it checked up, Halfords Autocentres is our favourite and the kids get 3.5% back on all purchases.
1.  3. Get all set

Sparklers and glow toys
If you are like me and love to add a bit of extra light to bonfire night, wait until you're in the park to buy expensive toys, get them online 5 times cheaper than the fairground!
These multi coloured sparklers
from John Lewis are my favourites, and Asda have a whole section of
sparklers and fountain candles
to choose from. Plus
these ones
on Amazon are on sale. Last year I got my girls some glow bracelets and a flashing spike ball
similar to these
– not only did  I made them the happiest children in the park but I also got money back buying them on Amazon via KidStart!
The Glow company
sell all kinds of glow toys – from bunny ears to cutlery, and you can get 7% back for your kids…
Wrap everyone up!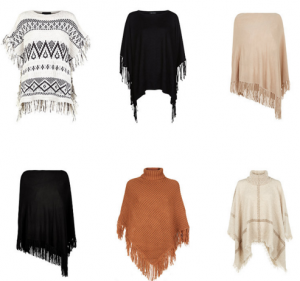 Don't forget to pack a few blankets to warm up your body! There's
lovely jumpers
at George and
ponchos
at New Look from £17, and the
funniest children's hats
at Claires. I love Next's
clearance section
for 50% off bargains, and I get KidStart savings from all these retailers – it's a win-win! If you're going to see the fireworks with the littlest ones don't forget to get some sound protection – these
ear defenders
at Argos should work wonders. Remember fire safety – if your kids are in fancy dress, don't let them get too close to the fire and ensure they have an
under layer of cotton
/ natural fibres clothing – it stops the synthetic fibers sticking to the skin. I'd love to know – where are you going to see the fireworks?