Prince George recently celebrated his birthday and turned the grand old age of three years old. He did it in great style fit for the King with his mum, dad and younger sister at Anmer Hall.
To mark the occasion a photographer was called in and the Prince was dressed up to the nines in blue classic shorts and stripey t-shirt with a pocket. 
Prince George's shorts and shirt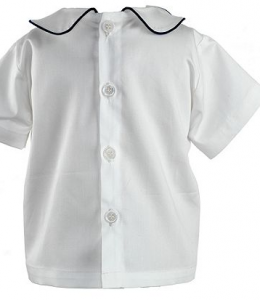 Rachel Riley Baby boy's rounded collar shirt £55 plus 3% saving using KidStart
.
Otherwise for a much cheaper version you can purchase stay white polo shirts for £2.50 plus 4% KidStart saving.
A nice t-shirt should be much easier to find. Make sure the colours are subtle. Navy blue is always an elegant and safe choice. Make sure the lines are fine and the material of the t-shirt of good quality. It doesn't matter which brand it is, because the Royals would never be seen with a huge trademark on their chests, what speaks for them is the actual quality of the garment.
Get the Royal shorts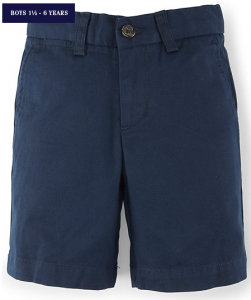 You can find classic navy blue shorts at
Ralph Lauren
or
John Lewis
. Make sure that the shorts don't have any outside cargo pockets and are chino design cut. Best match would be cotton chino shorts at
Ralph Lauren, for £45.00 plus 4% KidStart saving
.
If your toddler is still very young then
John Lewis offers Polarn O. Pyret Baby chino shorts for £13.60 with 1.5% saving
. If the child is still a new born then
baby boy classic white romper with contrast stitching by Chateau de Sable for £35.99
, plus 3% KidStart saving from Notonthehighstreet.com
Woollen Cardigan or Jumper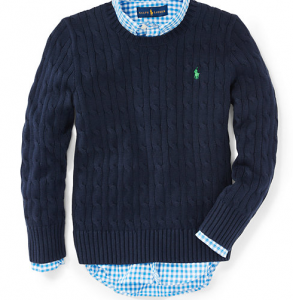 You can treat your own Royal Highness to a
Ralph Lauren shirt and sweater two piece set for £69
. Previously £129, plus you will receive 2.5% KidStart saving.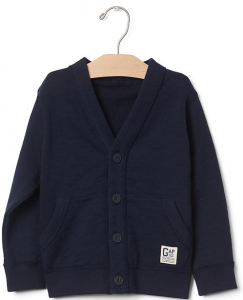 Gap V-neck button cardigan is available for £17.95 plus 4% KidStart saving.
Classic Shoes
Classic shoes are available from Start Rite Shoes.com. For a boy to have the Prince George look you will have to buy Jo II style shoes. For the most royal look we advise to go for the navy blue colour, leather buckle t-bar classic shoes for £37.00 plus you will receive 5% KidStart savings.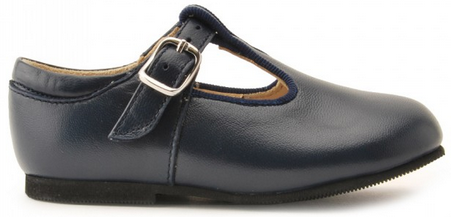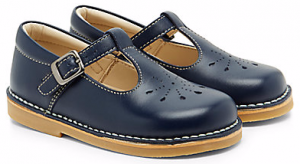 Slightly cheaper version of Get the Royal look George's shoes you can find at Mothercare Little bird by Jools Navy Punch out leather shoes starting at £28 plus 3% KidStart saving.
Princess Charlotte
Princess Charlotte is much younger than her older brother therefore we have seen a lot less of her mummy's fashion taste for girls. However, we have already noticed that the Princess is often dressed in smocked dresses.
Marks and Spencer offers a three piece pure cotton smocked dress for £22 plus 1.3% KidStart saving
.
A similar dress is available at John Lewis. It's baby's cord smock dress for £15
, previously priced at £22, with 1.5% saving.
Etsy offers 5% saving
and
Ebay 15% on similar dresses
.
Cotton Embroidery
Princess Charlotte has also been pictured wearing cotton embroidered clothing. This is definitely a lot smarter and personal than off the shelf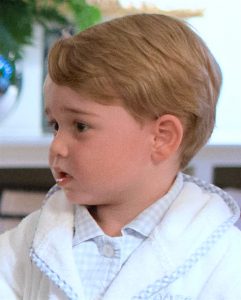 typical clothing. NotOntheHighStreet offers stunning dresses that have that hand made organic cotton look and feel about them, the price ranges from £20 to £50 plus 3% KidStart saving.
Monogrammed Bathrobe
If you're going for the 'I'm about to meet Barack Obama' look you can purchase monogrammed bathrobes from NotOntheHighStreet available for £27 plus 3% KidStart saving. 
Related Article
https://www.kidstart.co.uk/blog/the-royal-prince-george-swing/
---