We were very lucky to be invited down to Wandsworth to visit the new flagship store of Great Little Trading Company (GLTC).
The location is fantastic – with a multi-story car park, a local park with duck pond and playground, a local café and amenities right on its door step. But what we really loved was the store itself…
From the moment you step in the door of the new
Great Little Trading Company (GLTC)
store you feel welcome. We will offer you a cup of tea, and your children are positively encouraged to come and play with all the displays so you are immediately put at ease and feel free to be inspired. to explore how you can make life a little bit easier for yourself.
Award-winning British retailer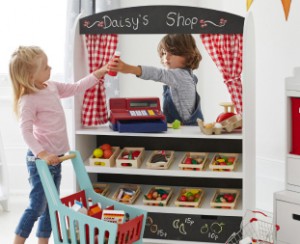 The award-winning British retailer offers its own unique range of children's furniture, home accessories and classic wooden toys. Their focus is on creating designs to help parents create inspirational spaces for children which look good in the family home. Jamie, CEO, and his wife Annie refer to themselves as Proud Parents of
GLTC
: 'We're so excited to welcome visitors to our new home. Everything we make is both beautiful and useful. Storage works, furniture adapts to the needs of a growing family. We make toys to play with for many years to come.'
Unique shopping experience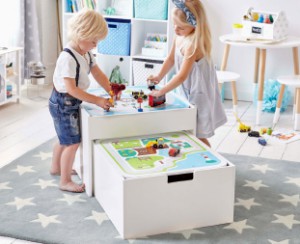 Friendly and knowledgeable staff offer personal advice. Making the showroom a unique shopping experience for parents. Looking for innovative design, quality, attention to detail, longevity and the highest safety standards. Key products include smart storage for toys, books and clothes, children's bedroom furniture and bedding. We love the star designs, curtains and rugs, desks and desk accessories, dressing tables and toys. 'Children and families are at the heart of everything we design. We wholeheartedly commit to our promise that everything we make, makes a happy home.'
GLTC
.
Store details
–   The Great Little Trading Co's Showroom opens on Friday 29 April 2016.
–   Address: 12 Buckhold Road, Wandsworth, London SW18.
–   Parking available at the Southside Shopping Centre, Wandsworth.
–   Opening hours: 9.30 – 6.00 Monday to Saturday, 11.00 – 5.00 pm Sunday.
KidStart and GLTC making homes beautiful
Related article
The GLTC Name Label Guide.
---