Let's talk Halloween. What a great time to get dressed up, throw a little party and put some spooky decorations up in style.
The great thing about Halloween is that you can be as scary or as cute as you want. Here are some ideas to get you thinking: This Halloween costume is (as you may have already guessed) MEDUSA. For a cheap and cheerful costume you can try doing a bit of DIY to get it just the way you want. To get this look is easier than it seems. With the use of some cream fabric as a Toga and designed with gold and green. Add a bit of jewelry to really get that authentic look With Frozen still in the air why not get an outfit for the entire family. This will create some wonderful memories For a touch of cuteness, this popcorn inspired costume will get everyone going awww. There's nothing like Halloween without hundreds of chocolates, sweets, and your kids' favourite lollipops, so in the midst of all of this why not try to make some spooky healthy treats too. So why not try something as simple as these. Use some bananas to create the image of the ghosts and some chocolate buttons the make their faces stand out. For the pumpkins simply peel as many clementines as you would like and create the little stalk with some celery. There's
many other
easy peasy Halloween recipes at
Sainsbury's
.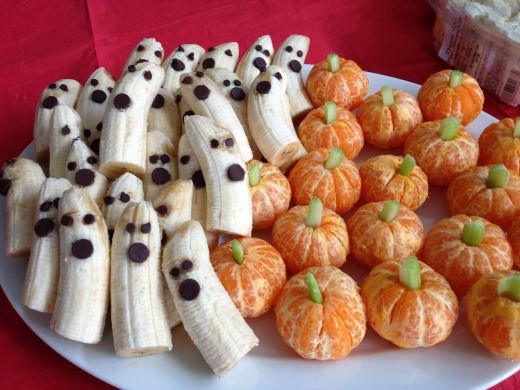 Or if you're feeling a little bit more creative, try carving out this amazing WATERNELON BRAIN and putting your artistic skills to the test. It's just like carving a pumpkin! Lastly, What is Halloween without its wacky decorations? Celebrate your  Halloween with these black cats made of pumpkin, keeping in line with the halloween theme. This one's a bit tricky so
here are the instructions
to getting your PURRRRRRRRFECT kitty.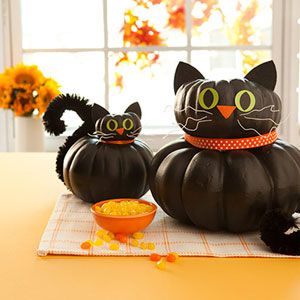 featured image