Have you stuck to your New Year's resolutions? Here at KidStart we all struggle a little with keeping motivated when is so much else to do…
Here are a selection of great ideas to help you make 2016 a healthier one without spending a fortune, and some top deals and tips to help you stick to it!
Get on your bikes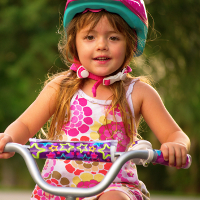 One of the greatest exercises you can do for free is cycling – and it's great fun for all the family! Check out the great range of bikes at Halfords (2% back). And for the littlest ones try FirstBIKE – the best balance bike for younger children, allowing them to learn to ride a bike intuitively and without stress, plus KidStart will give you a massive 25% back to help save for your kids future.
Get the kit
Be fashion fit and look fab while you exercise with the new collection of sportswear and gym clothing from only £8 at Boohoo plus up to 6% back.
For the essential sports gear, get up to 8% back from Kinetica Sports, Sports Direct, Adidas, Speedo, New Balance, Nike and Reebok.
Or for the great outdoors, get up to 7% back from Orvis, Camping World, Blacks, Merrell and Musto.
Track your activity
Activity trackers are a hot trend for 2016, tracking your movement, food consumption, calories burnt, heart rate and sleep patterns they really help you to understand how your everyday patterns are affecting your fitness, weight and general health. The apps enable you to compete with friends and see progress over time, spurring you on.  Maplin (3% back) offer a great range of activity trackers from £30 and have good new-year offers. Fitbug is available via KidStart with savings of 7% or if you prefer an Apple device, you'll receive 1.5% back.
Worried that you might over-do it?! Protect yourself with sports insurance from The Golfers Club (7% back). 
Help keeping motivated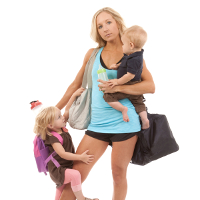 Don't feel you can make yourself do it? Grab a membership at a gym or sign up to free tasting classes. A great tip is to get a friend to sign up too – because you won't want to let them down!
There's a free one day guest membership at Fitness First, a free gym trial at Nuffield Health and dozens of great deals on Groupon (up to 11% back) such as 10 sessions of yoga for £30, pilates classes, spinning…  you name it!
Tone up
If everything else fails, forget your Christmas excess with body toning equipment from Slendertone (7% back for your kids).
What are your tips to stay healthy?