Whether you're expecting a new baby or you've just welcome your first child, finding a perfectly fitting maternity or nursing bra may not be at the top of your priority list. However, wearing the right fitting bra is very important, because your body is still changing and adapting.
To help you at such a pressured time and make things a little bit easier, Figleaves asked their lingerie expert, Agnes Dewhirst, to share her best advice and insight about maternity and nursing lingerie.
Agnes shared the following tips with us plus another from KidStart's experience
It's important to understand that a soft bra will fit differently from an underwired bra and will not sit back in the centre. You need to ensure the
underband
is firm and horizontal around the body. The cups should fully enclose the breasts with no bulging.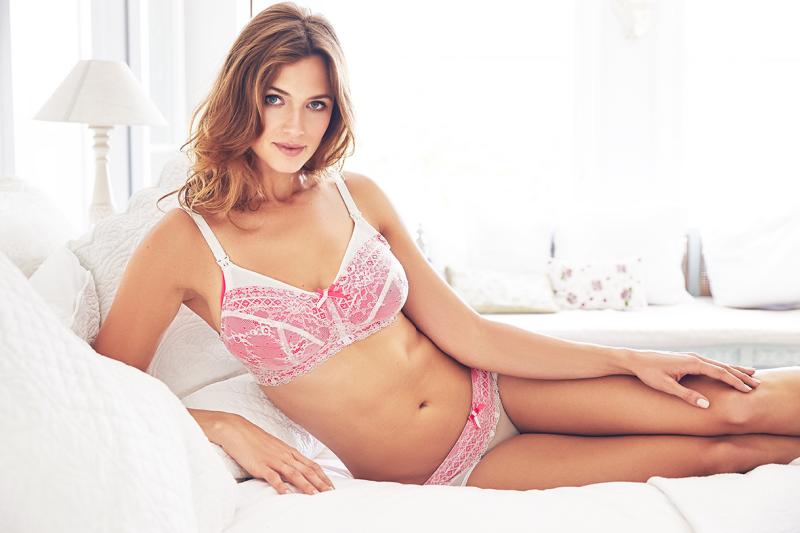 If you feel more supported wearing an underwired bra when you're pregnant that's fine as long as you've been fitted recently and are wearing the correct size.  If the wires start to rub or dig in then you must be fitted again or try a non wired style. When breast feeding only wear a non wired bra or a
flexi wire nursing bra
, as your
breasts fluctuate
a lot once your milk has come in, so you need
a bra that can accommodate
these changes.
A nursing bra
without wires will give you a very different shape. This is simply because there are no
wires in the bra
. This means that the centre of bra will not sit back against your chest and your breasts will not be separated.  With a
flexi wire style
, this will look closer to a normal bra. However as
the wires are very soft and flexible
, therefore the centre will not necessarily sit back. But, you may find these styles feel more supportive.
Nursing bras have come a long way and there are plenty of pretty styles to choose from.
Heidi Klum Intimates
has some lovely bras that go from a C to a G cup.
Hotmilk
are known for their feminine styles for larger cups.
Figleaves
offer nursing bras up to K cup. Therefore, you should find a style that's right for you. Two great styles for the larger bust are the
Panache Sophie Bra
which is very pretty and available up to a J cup, whilst
the Royce Charlotte Bra
has a modern classic feel to it and goes up to a K cup.
When you are pregnant your breasts go through a lot of changes. Growing in size and becoming more sensitive and tender. A sleep bra may provide you with more comfort and support at night.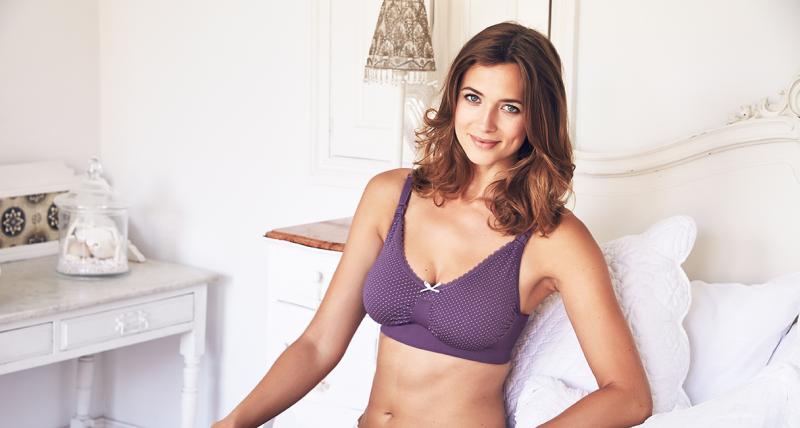 Once you have finished breastfeeding or if you decide not to breastfeed, then it is best to wait a few weeks, for your
breasts
to settle and stop producing milk. You may find going back in to a regular bra can be a shock to the system. This especially applies if you haven't been wearing wires for a long time. Remember that although your rib cage contracts once you have had your baby. It may not go back down to the exact back size you were before. You may also feel a bit more comfortable in a bigger back size whilst you adjust to wearing a wired bra. It is worth getting re-fitted as your bra size may not be the same as before.
If you're still not sure which bra style is best for you, you can talk to
Figleaves
customer services team. Their expert team are always more than happy to help with anything from finding the perfect fit to style advice.
Trust Royce to come up with a soft cup nursing bra that combines comfort and support with a stylish design. It features an easy action, single hand, drop cup fitting, as well as pretty lace and ribbon detail at the neck edge.
Related article
https://www.kidstart.co.uk/blog/kidstart-with-gb-pockit-stroller/
---
KidStart a little help along the way