I don't know any kids who don't like pasta – and the fact that it's cheap and quick means it features on the menu in various forms (spaghetti, rigatoni, penne) at least three times a week in our house.
Now celebrated children's cook Annabel Karmel, MBE, has launched her own range of pasta specially for kids and babies from seven months. 
Annabel says: 'Problems with lumps are very common and one of the best ways to make the transition from smooth purees to more lumpy textures is to stir tiny pasta shapes into your baby's favourite purees. It's important to introduce texture and small lumps as early as possible as the older they are, the harder babies will find it to accept lumpy food.  I find that overall lumpiness is generally more acceptable to a smooth puree with the occasional lump that then gets spat out.
Another reason why its important to get your baby to chew is that this helps develop the muscles that your baby needs for speech. Simply add to your favourite purees or try some of my recipes below."
Annabel Karmel's new range of 'Make It Easy' organic pasta shapes for babies from 7 months is a great way to introduce lumpy food to your little one's diet. There are three sizes Gluten Free Pasta Stars, Mini Alphabet Pasta and Baby Shell Pasta. The range is available in Tesco and Waitrose.
1. TOMATO, CARROT AND LENTIL SAUCE WITH PASTA
When I meet mums at the Baby Show they often tell me how much their baby enjoys my lentil purees so I thought it would be a good idea to make a tomato sauce enriched with lentils.  Lentils are a very good and cheap source of protein. They also provide iron which is very important for brain development particularly between the ages of six months and 2 years.
Suitable for Freezing
Suitable from 7 months
1 tbsp olive oil
1 red onion (approx 100g) diced
2 carrots (approx 125g) diced
1 clove garlic crushed
55g red lentils
1 x 400g tin chopped tomatoes
300 ml vegetable stock
1 tbsp tomato puree
2 tbsp double cream
4 tbsp parmesan, grated
75g Annabel Karmel's Organic  Gluten Free Pasta Stars
Heat the olive oil and sauté the onion, carrots and garlic for 10 minutes. Stir in the lentils and then pour over the chopped tomatoes, stock and add the tomato puree.  Cook uncovered for 20 to 25 minutes. Meanwhile cook the pasta according to the instructions on the packet. Puree the sauce in a blender or food processor and stir in the parmesan and double cream. Drain the pasta and mix with the sauce.
MAKES 6 PORTIONS
2. CHICKEN BOLOGNESE WITH ROASTED VEGETABLES
Roasting peppers brings out their naturally sweet flavour .  This makes a delicious sauce and peppers are rich in betacarotene and  vitamin C.  This would also make a tasty meal for the whole family if you add some seasoning.
Suitable for freezing
Suitable from 8 months
2 red peppers, chopped into large cubes
1 red onion, roughly chopped
2 tbsp olive oil
200g minced chicken
50g apple, peeled and grated
1 clove garlic, crushed
One x 400g tin tomatoes
1 tbsp tomato puree
Half tsp balsamic vinegar
Quarter tsp dried thyme
100g Annabel Karmel's organic Baby Pasta Shells
Pre heat the oven to 180 C Fan. Put the peppers and onion onto a baking sheet and toss in 1 tbsp oil. Roast in the oven for 15 minutes until softened and lightly tinged brown. Heat the remaining oil in a saucepan. Brown the mince, then add the apple and garlic. Blend the vegetables in a processor until smooth, then add to the chicken with the tomatoes, puree and balsamic vinegar. Add the thyme and simmer for 5 minutes .
MAKES 6 PORTIONS
3. PASTA SHELLS WITH SALMON AND BROCCOLI
Its true that fish is good for the brain – omega-3 essential fatty acids are found in oily fish  and they make up 40% of the brain. A baby's brain grows rapidly between birth and three years and most of the growth takes place in the first year so its important to introduce a liking for fish like salmon . Fish is quick and easy to prepare and combining it with root vegetables is a good way to introduce it to your baby.
55g salmon fillet
5g butter
Half small onion, finely chopped
2 tsp plain flour
150 ml unsalted vegetable or chicken stock
100 ml milk
3 tbsp crème fraiche
3 tbsp parmesan cheese, grated
55g broccoli, roughly chopped
1 tsp lemon juice
Half tsp fresh dill, chopped
Half tsp fresh chives chopped
40g Annabel Karmel's Organic Baby Pasta Shells
To cook the salmon, either poach the salmon in a little stock over a low heat for 3 to 4 minutes or until it flakes easily with a fork or cook in a microwave with a couple of tablespoons of stock for about 2 minutes.
Meanwhile, cook the pasta according to the instructions on the packet.
To make the sauce, melt the butter in a saucepan. Add the onion and sauté for a few minutes until just soft. Also, add the flour and mix together, then blend in the stock and milk. Bring up to the boil. Add the broccoli and simmer covered for 5 to 6 minutes until soft. Whiz in a food processor until smooth. Stir in the crème fraiche, parmesan, lemon juice, herbs and cooked salmon. Simmer for 2 minutes. Drain the pasta and serve with the sauce.
MAKES 4 PORTIONS
4. TOMATO AND BASIL  PASTA SAUCE
From 8 months
Suitable for freezing
As you can't season with salt ,  adding fresh basil and parmesan is a good way to flavour to this delicious creamy tomato sauce…
1 tbsp olive oil
Half small onion, peeled and chopped
1 very small clove garlic, peeled and crushed
50g carrot, peeled and chopped
200 ml passata
3 tbsp water
2 fresh basil leaves, roughly torn
1 tsp grated Parmesan cheese
1 tsp cream cheese
40g Annabel Karmel's Organic Mini Alphabet Pasta
Heat the olive oil and sauté the onion, garlic and carrot for 6 minutes, and add the passata, water, basil and parmesan. Cover and simmer for 15 minutes. Meanwhile cook the pasta according to the packet instructions and puree the sauce and stir in the cream cheese.
MAKES 4 PORTIONS
5. ANNABEL'S TASTY BOLOGNESE
Suitable for Freezing
From 8 months
Prep time 6 minutes
Cooking time 40 minutes
Red meat provides the best source of iron for your baby and a baby's requirements for iron are particularly high between 6 months and 2 years.  To make the stock you could use a very diluted beef stock cube so that the salt level is very low. The sauteed red onion, leek, carrot and apple add a delicious flavour to this Bolognese and you can add other vegetables like mushrooms or courgette if you like..
1 tbsp sunflower oil
50g grated carrot
1 small red onion, finely chopped (55g)
20g chopped celery
,1 small leek white part only (55g)
half small apple, grated
a little water
1 small clove garlic, crushed
200 ml passata
150g lean minced beef
75 ml beef stock
1 tsp tomato puree
60g Organic Baby Shell Pasta Shapes
Heat the oil in a saucepan and sauté the onion, leek, grated carrot, celery and grated apple for 10 minutes. Sprinkle with a little water after a few minutes and cover with a lid. Meanwhile, brown the minced meat in a dry frying pan. Also, add the garlic and sauté for 30 seconds. Transfer the vegetables to a food processor, and add the passata and whiz until blended.  Pour the tomato and vegetable sauce over the meat, add the stock and tomato puree and cook over a low heat for about 20 minutes.
Meanwhile cook the pasta shells according to the packet instructions. Once cooked, drain and toss with the sauce.
MAKES 4 PORTIONS
Each 250gram bag of Annabel Karmel Make It Easy baby pastas provides twelve portions of food.
To inspire your culinary creativity the pastas have delicious recipe ideas on pack. With many more to be found at www.annabelkarmel.com and in Annabel's best selling book, The Complete Baby & Toddler Meal Planner.
Organic shells & Alphabet shapes RRP: £1.19, Gluten free Stars RRP: £1.79. Available from Tesco and Waitrose.
Recipes by Annabel Karmel, MBE
Photography by Dave King
Related article
---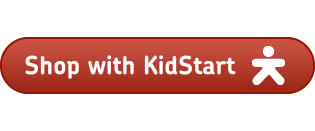 Related Posts