I have always told my kids that the secret to revision is to start as early as possible. It is no use trying to tackle nine or ten subjects a couple of months before the exams are due to start. Revision should go hand in hand with the course topics as they are covered, leaving the period before exams to go through notes, brush up on areas of improvement and work on exam technique. By the way – this is not a guide to help you find ways to motivate your moody teenager to sit down and revise, if you know the secret of that please bottle it and send me a case!
Main Exam boards in the U.K
Exam boards are responsible for setting and awarding secondary school qualifications including GCSES, A-Levels and vocational qualification. There are five main exam boards in England, Wales and Northern Ireland with Scotland having one, the SQA (Scottish Qualifications Authority), which offers all Scotland's qualifications.
AQA
– the Assessment and Qualifications Alliance.
AQA past papers portal can be found here

.
OCR
– Oxford Cambridge and RSA Examinations.
OCR past papers portal can be found here

.
Edexcel
(Pearson).
Edexcel past papers portal can be found here

.
WJEC
is the Welsh exam board and is based in Cardiff.
WJEC past papers portal can be found here

.
CCEA
– Council for the Curriculum, Examinations and Assessment and is Northern Ireland's awarding body for examinations.
CCEA past papers portal can be found here.
SQA
– Scottish Qualifications Authority.
SQA past papers portal can be found here.
Most secondary schools use a number of different exam boards for different topics and information about which exam board your child will be assessed by can usually be found on your school's website.
Why should I care which exam boards my child's school uses?
In one word – familiarity. If your child practices past papers from the exam board whose papers they will be sitting on exam day then they are likely to become more familiar with the style of the papers and how questions are typically worded. Whilst it is unlikely the same topics and questions will appear from one year to the next, it is likely that they will be framed in similar styles and the more comfortable and familiar your child is with those styles, the more likely they are to succeed. However it's also handy to simply access to more past papers – typically exam boards will only make the last few years of exam papers available so if your child wants more practice then by all means use another exam boards website! There has some been news in the past about whether one exam board is "easier" than another and some reports of schools putting pressure on exam boards to make their papers more straightforward or predictable. We're not going to go into that now – except to say that all exam boards are regulated by
Ofqual
to ensure standards and fairness and any child gaining a good qualification from any of the exam boards should be congratulated for their hard work!
Revision Guides by Exam Board.
There are numerous revision guides for all subjects and they are typically available by Exam Board. We've found a great store on
eBay
who offer a range of revision guides
(don't forget to go via

KidStart

to collect 15% back on eBay purchases)

Wordery on eBay
have a massive selection of revision guides, official past paper books with answers and other resources for students covering all the key subjects and main exam boards. Just a few of the titles available from their eBay store are listed below (
or find them all in this eBay Collection here

):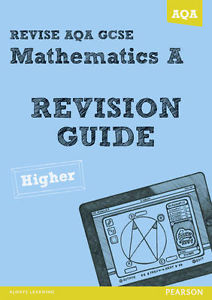 AQA GCSE Mathematics Revision Guide
(£4.56 with free delivery) With Revision Workbooks for question practice and Revision Guides for classroom and independent study, our revision resources are the smart choice for those revising for AQA GCSE Maths.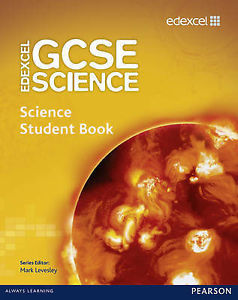 Edexcel GCSE Science Student Book
(£18.48 with free delivery) This Student Book features high quality, engaging content to motivate and support students. –          Helps students achieve their potential with a range of exam-style questions, –          Sample student answers and step-by-step guidance on the new question types. –          Provides in-depth support for Controlled Assessment.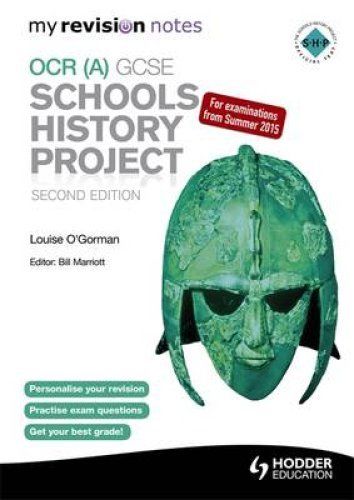 My Revision Notes OCR (A) GCSE Schools History Project
(£8.96 with free delivery) Condensed topics into easy-to-revise chunks with tick boxes to track your progress. –          Revision tasks for each chunk of content. –          Sample exam questions for each topic. –          Exam tips explain how to approach each kind of sample question and common mistakes. –          Quick quizzes online at www.hodderplus.co.uk/myrevisionnotes . This second edition is for the revised specification for first examination in Summer 2015.
Other Online Revision Resources
BBC Bitesize
covers nearly all subjects ranging from Key Stage 1 through 3 and GCSE. Packed with useful revision notes, activities and mini tests it is a useful starting point for any child's revision.
Khan Academy
is a fantastic resource with helpful tutorial videos and explanations from qualified teachers. With an emphasis on Maths and Sciences Khan Academy tutorials are a great way for kids to understand tricky concepts with real examples.
S-cool
provides revision guides, question banks and even lets students create their own revision timetables. Registration is free and you can ask questions to other users of the site for tips and hints.
StudyMaths.co.uk i
s one of many subject specific online study guides and is also packed with revision notes, worksheets, maths games and question banks. Finally don't forget to check what help and resources are available from your child's school. Many will have their own website or 'Learning Gateways' where course materials and other resources are made available to students. Revision and homework clubs are also a great way for children to learn the skills revision and independent studying.