Today is Internet Safety Day, which for many parents who are stumped at the pace at which technology is advancing couldn't have come at a better time. Recent research into Internet use by teenagers conducted for GFI Software by OpinionMatters revealed that 1 in 3 parents do not know if Internet safety tips are being taught to their children. With 31% of teens admitting they have shared information with an acquaintance online that they would not have said face-to-face, it's not surprising that half also admit to lying about their age in order to gain access to adult sites. The problem for most parents is not just the fear of what they know the Internet can bring, but also the fear that they don't actually know what they don't know. So it's great that The Safer Internet Day message for families is to start educating each other about safety online life. You may scoff at that but getting your child to show you how to use a smartphone/computer and what it's capable of is an ideal way to (1) see what they're doing and (2) realize what they can do online.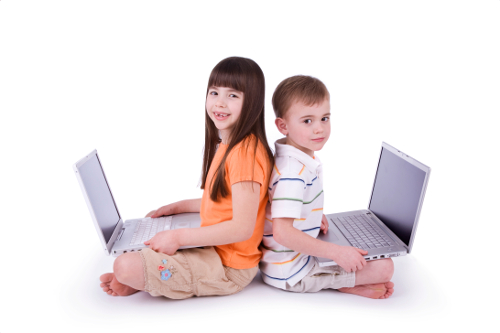 So if you're someone who has no idea about social media, Facebook, Skype and the power of a Smartphone it's time to ask. If you're worried about going in cold here's a few tips to bear in mind:
1. Internet safety goes beyond the PC
Internet access is not confined to PCs. Gaming services on consoles and Smartphones also provide a means for strangers to engage your kids via chat and IM within popular games. One reason why it helps to ensure parental controls are activated on all these services so that you can prevent, or at least check, who is contacting your kids.
2. Your view of an online stranger is different to your kid's view
While most kids/teens know the mantra never post anything personal online to strangers, their view of who a 'stranger' is, is different to yours. My friend's 13 year-old doesn't think any of the 200 'friends' who have connected to her on Facebook are strangers, even though she's never met half of them.
3. Parental controls are your best friend
While you can't safeguard against everything it does pay to have parental controls and not just at home. Smartphone-monitoring software like
Phone Sheriff is
compatible with the most popular smartphones – Android, iPhone, and BlackBerry – and allows administrators to record user activities (including SMS text messages and calls) as well as track location. It also allows you to block certain websites and applications.
4. Ask if you're worried
There's nothing most teens like better than being asked to show how a phone or app or browser works, which gives you a great opportunity to learn at the hands of an expert. If, however yours is of the mute variety ask a tech friendly parent or better still google it or ask us. Knowledge is after all power. So what worries you about Internet safety and how do you protect your kids. Let me know.