How can home improvements benefit your family?
Upon first thought you probably can't think of a tangible link between the two. However, you may be surprised at how updating your windows could help benefit your family life. In times where every penny counts, it is worth considering the money you could save on your energy bills if you were to update the windows in your family home.
How to keep your family warm and save £'s at the same time
To help you understand how you could achieve these savings, it might be worth considering the points below:
The average annual energy bill for households is between £615-£1,220*
It is reported that you could be losing up to 20%** of the heat in your home if you only have single glazed windows
All windows today have to have a Window Energy Rating (WER) of C, so all new double and triple glazed windows should reduce heat loss in your home. The WER will dictate how much heat is lost through the windows, A++ being the highest and G the lowest (see WER example below)
By installing A-rated double glazing in your home you could save up to £160 on your energy bills each year***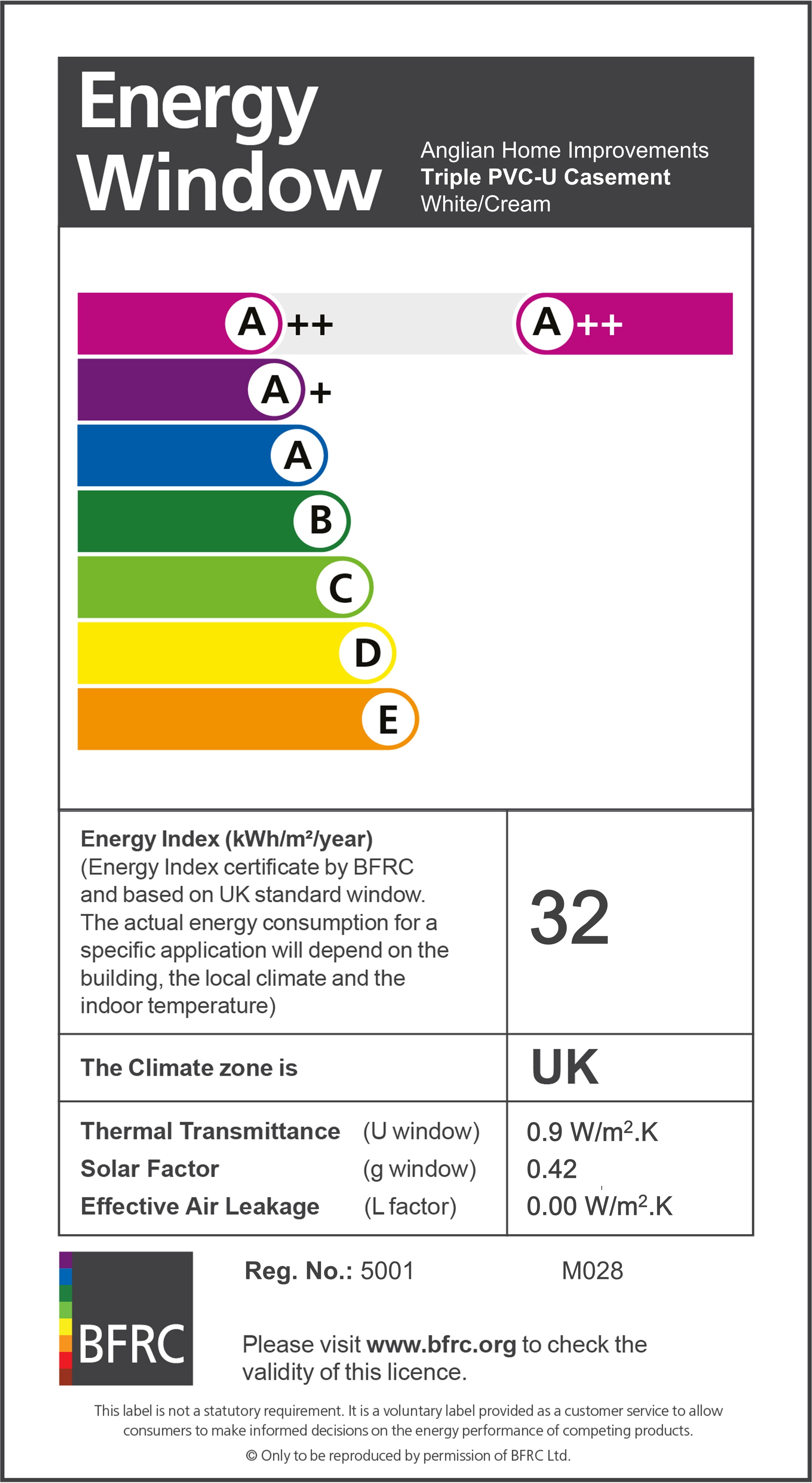 (WER example image ref: Anglian Home Improvements Triple PVC-U Casement)
Those incremental savings on your energy bills could help you put your hard earnt money into those more important family expenditures such as; the food shop, kids clothing or fun-filled family days out together.
Creating a secure family home
It goes without saying that the security of your home is a top priority, therefore it is useful to understand how an upgrade to new windows can help keep your home and its precious contents secure.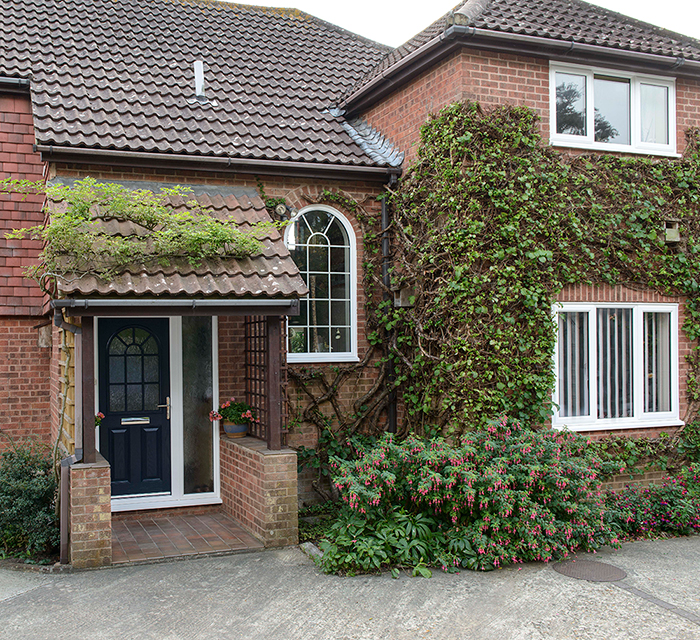 Companies such as Anglian Home Improvements design and build every window with the objective to keep burglars out of your home. They use the latest technology and manufacturing techniques to help give you the peace of mind that comes with knowing your property is well protected. Their Casement, Tilt and Turn and Sliding Sash windows are all 'Secured by Design' accredited.
Click here
to find out more on how trusted home improvements supplier Anglian can help keep your home secure.
Sounding out a quieter option:
Having a home that is quiet and peaceful is important to any family, therefore any external sounds or noises that threatens to disturb this calm standard of living need to be kept to a minimum. If you live near a busy road, railway track or flightpath—or you simply just want your family to enjoy an all-round quieter life, then Anglian have a solution for you in the form of their 'Safe and Sound' range of sound reducing windows. This range offers greater sound insulation than their standard A rated window, which is perfect to keep outside noises at bay, plus it also keeps more of the sounds you make at home in. As you may not need 'Safe and Sound' windows in every room, it may be worthwhile considering getting some expert advice from the Anglian team on where you could benefit the most from this sound reducing technology; they will work with you to help ensure each new window fitted is in-line with the individual requirements of your home.
Feeling the Benefits:
Updating your home with new and improved windows can have a beneficial effect on the whole family. With a heritage spanning over 50 years and with a variety of materials, glazing options, styles and colours for you to select from, Anglian Home Improvements can provide you with a truly unique offering to suit the individual needs of your home. Start your home improvement venture with Anglian Home Improvements today and give your family the beautiful home they deserve. Plus, with up to 50% off and up to £500 off if you enquire online today, there has never been a better time to start your project.
Find out more – Speak to

Anglian
This article has been produced in partnership with

Anglian
Sources: All sources and quoted values are independent of Anglian Home Improvements and were correct at the time of publishing and are subject to change: *
https://www.ukpower.co.uk/home_energy/average-energy-bill
Estimated energy usage: For our calculations we have used the following annual energy usage amounts which are based on industry figures: (1) Small House / Flat – gas usage of 8,000kWh and an electricity usage of 2,000kWh (2) Medium House – gas usage of 12,500kWh and an electricity usage of 3,100kWh (3) Large House – gas usage of 18,000kWh and an electricity usage of 4,600kWh The bills shown are the cheapest average standard tariff in the market, correct as of 11/05/2017 **
https://www.uswitch.com/insulation/guides/window-insulation/#step2
Values correct as of 11/05/2017 ***
http://www.energysavingtrust.org.uk/home-energy-efficiency/energy-efficient-windows
Savings based on installing A rated double glazing windows in a detached house, which was previously entirely single-glazed in England, Scotland and Wales (
These savings are for typical gas-heated homes)
Values correct as of 11.05.17