However much we plan, many families end up spending more than they would like to on the weekly household shop. We've asked around for some top money saving tips on keeping that weekly shopping bill low.
1.
Bulk-buy household non-perishable essentials
such as toilet rolls, soap and cleaning products. Look out for bulk deals on these items at the supermarket.
2. Make use of supermarket vouchers and points schemes. They really do add up and are a great way to cover extra costs around birthdays and other special occasions where you need that extra bit of help.
3. Shop around. Supermarkets are highly competitive when it comes to pricing. Take the time to compare – you might find one shop is good for cheaper meats, another is better for veggies.
4. If you have time, prepare meals rather than buying ready-meals which are expensive and far less nutritious than what you can make yourself.
5. Make use of your freezer, not only for storing home cooked meals, but for taking advantage of deals on items you might not need straight away.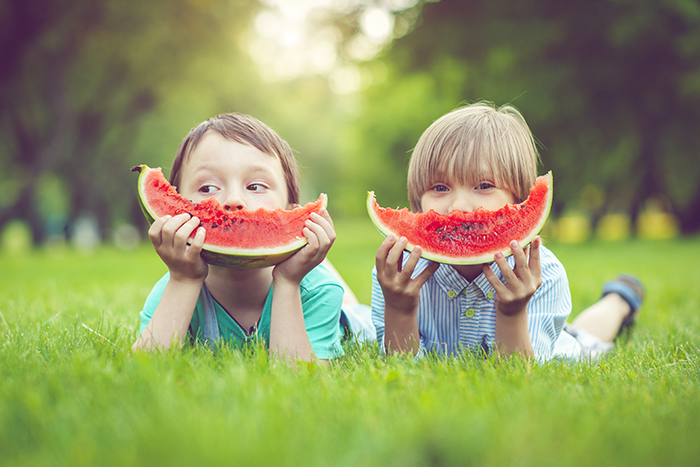 6. Use a price comparison app such as mySuperlist Grocery Shopping List which will alert you to the best deals when you walk into a store.
7. Where possible, buy food that is in season and locally grown. It tends to be cheaper than food that has to be packed, transported and stored abroad before it reaches the supermarket shelf.
8. Consider setting up a community shopping plan in your area or with a few friends. This way, you can bulk buy on essentials making considerable savings over time.
9. Don't necessarily buy branded items. Remember that food packaging is a huge part of what makes us buy an item and words such as 'luxury' are often little more than a very clever marketing ploy. Try shopping for own-branded items for a week and see if the family notice any difference.
10. It goes without saying but ALWAYS shop for your groceries and household essentials through KidStart who offer great savings and money back for your kids with most major supermarkets.
Supermarkets on KidStart
Sainsbury's 

– up to £2 back for your kids
Waitrose 

– up to £3 back for your kids
Asda

 – £3.50 back for new customers for your kids
Tesco 

– 1% back for your kids
Morrisons 

– £3 back for new customers for your kids
Iceland 

– up to 2% back for your kids
Ocado 

– £10 back for new customers your kids