Now the sun has started to peek through those clouds, we are all starting to crave fresh BBQ food. We've handpicked some tasty BBQ recipes for you straight from our retailers to try out over the coming weeks.
With restaurants and pubs all now closed, why not give your menus a summer spin with our selection of barbecue recipes. Get the kids involved in your marinade and salad rituals and preparations.
When you shop at Morrisons via KidStart you can save £3 for new customers.
Minty Lamb Steaks with Potato and Watercress Salad
This classic minty lamb steak recipe pairs lamb and mint to get your taste buds tingling. Simple and very tasty, this recipe only takes 25 minutes to prepare and cook and topped off with a potato and watercress salad you're ready to go.
Asparagus and Halloumi Skewers with Mint
This Asparagus and Halloumi skewer recipe is a perfect addition or vegetarian option for the BBQ. Adding mint adds an extra punch of flavour making these skewers hard to put down.
When you shop at The Great British Meat Company via KidStart you can save up to £8 for your kids on meat boxes delivered to your door.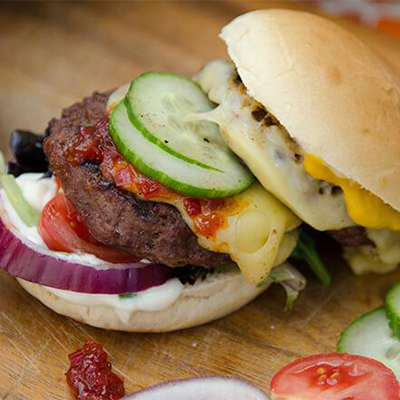 Classic Homemade Burger
The classic burger is a firm favourite! Recreate your favourite takeaway with your own homemade burger with all the trimmings. The Great British Meat Co. give you some butcher's burger making tips. Just add onions and herbs for extra flavour, and these can be topped with cheese, lettuce and tomato for added oomph.
When you shop at Waitrose via KidStart you can save £0.60 for your little ones.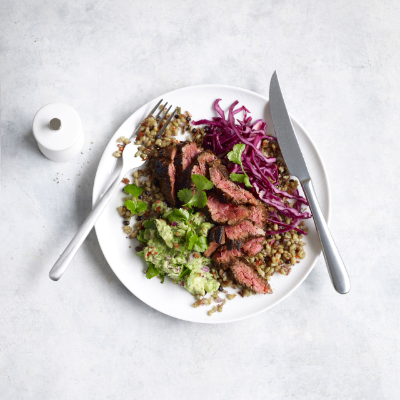 Chipotle Steak with Grain Salad
This warm chipotle steak is fabulous! Colourful, tasty and ready to serve in half an hour it's a winner. This Mexican-inspired dish can be cooked from the stove or your BBQ and to top it off is pretty healthy to boot.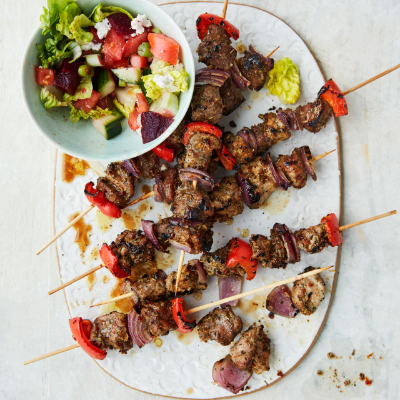 Pork souvlaki with feta salad
This pork souvlaki recipe is reviewed a whopping 5 out of 5. It is super healthy, super tasty, high in protein and comes with great big source of Vitamin C. If you don't have time to make the salad, you can always buy a pre-made one.
When you shop at Red Rickshaw via KidStart you can save 0.60% for your kids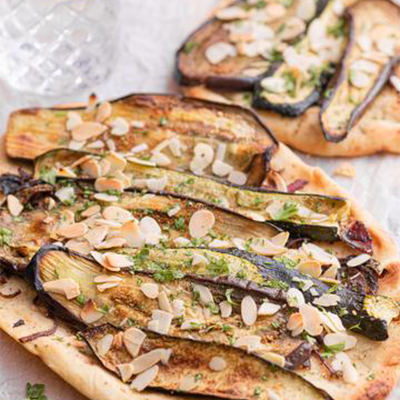 Vegan Musakhan
Flatbreads topped with charred aubergine, courgette, almonds & zahtar. Red Rickshaw deliver a curated selection of favourites direct to your door. These are sent with fresh ingredients, instructions and ready to cook. Perfect for those on the go!
Jamie Oliver also has some cracking BBQ recipes on his website that will get you drooling or try Olive Magazine for some inspiring barbecue and side dish inspo.
We hope this article has given you some delicious ideas to spice up your BBQ. Remember to click through from the retailer's page on KidStart to earn your KidStart Savings for your little ones.