With the hectic schedule of back to school drop offs and pick-ups, running to make the school bus and making late night packed lunches well under way, my feet definitely needed a rest after a long day.
Internationally recognised as a comfort footwear brand,
FitFlop
is what we've been waiting for. Considering
we'll take around 220 million steps in our lifetime
(although it feels like we do that in one day!), why do it in uncomfortable shoes? And I couldn't be a bigger advocate.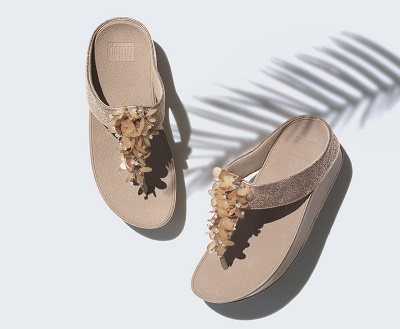 Engineered to work with the natural flow of the foot and the ankle, the new and contemporary range include the introduction of metallics, bows, and a beautifully-textured waffle-knit.
Überknit
sneakers and ballerinas by FitFlop are the answer we've all been looking for. Not just a pretty face, the innovative design ensures that they are über-comfortable thanks in part to the foot being enveloped within a single piece of knitted fabric and coupled with iQushion technology to create a lightweight and anatomically contoured sneaker, you can't go wrong. While comfort-based biomechanics remain a priority,
FitFlop quite rightly believe there's no need to compromise on style to enjoy comfort.
Whether I need to attend a super important board meeting at work or travel across town to drop my 10 year old off at ballet classes, my metallic Überknit sneakers are perfect for all occasions. These superstylish casual shoes (featuring decorative laces),
as worn by Uma Therman
, come in a fine selection of wear-with-everything colours meaning I can pair them with just about any outfit imaginable from skirts to jeans to my gym wear – and an added bonus? Even my 'mum you're so embarrassing' 16 year old uttered the words all mums want to hear – 'where did you get those?
They're actually quite cool!
' On top of looking great, they make me feel great too by ensuring my feet have all-day comfort with their new technology mastered to cleverly hug the ankle, while the weave in both the ballerina and sneaker ensures the foot remains firmly in place to prevent slipping and sliding and heel and toe rubbing.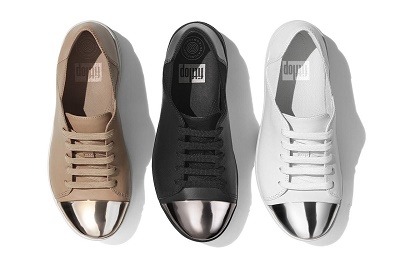 Their slogan, 'for superwoman' couldn't be more fitting for us mums right? If we're going to save the world, the least we can have are comfy shoes.
Don't forget to shop your FitFlops through KidStart to
collect 6.5% back
for your kids!