As parents we know how stressful it is trying to organise the family holiday – finding dates that work for everyone to get time off, hunting high a low for the perfect destination and tearing your hair out at the lack of facilities to cater for both your teen and your toddler!
Thomson Family Life brings together every generation, offering something for all the family. Below is our top ten round up.
We are seriously considering booking now – especially with our special offer and money back for your kids:
Deposits from only £75 and thousands of free kids places.
Plus save an extra £40 per adult on package holidays using code: SALE40 at Thomson holidays.*
And with KidStart get £8 back for your kids on accomodation, cruises and package holidays and get 0.75% on flights!
1.DAYTIME ACTIVITIES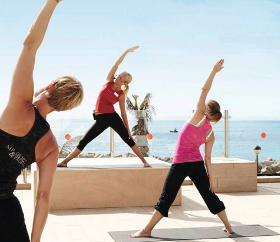 Dedicated Family Sports & Activity Hosts are on hand to entertain all the family with a wide range of games, activities and sports. You've also got outdoor fitness areas, where you can try your hand at things like Pilates or yoga.
2. EVENING ENTERTAINMENT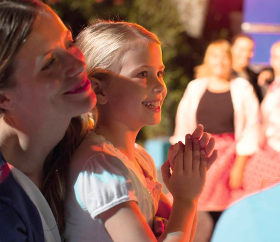 We pull out all the stops when it comes to entertainment, with a programme that's put together by leading showbiz companies. Early evening games and shows for the kids are followed up by professional performances bound to get you in the holiday spirit.
3.
IMPRESSIVE POOL SCENES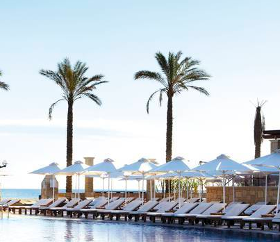 The swimming pools at Thomson Family Life come in all shapes and sizes. Think quiet, lagoon-like pools for mums and dads, and fun paddling pools for children. Some hotels even feature mini splash parks and spraygrounds.
4.
GREAT RESTAURANTS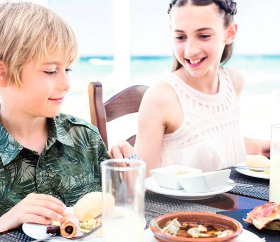 Local food made for sharing is the focus at these hotels. Each property has a taverna, where you can tuck in to authentic delicacies, tapas or meze-style. The buffet restaurants have been designed with all tastes in mind and come with dedicated menus just for children.
5.
THEA'S COFFEE SHOP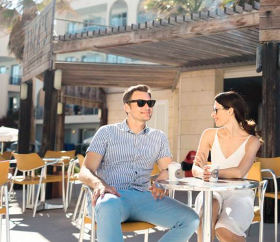 Whether you're after a morning caffeine fix or an afternoon pick-me-up, Thea's Coffee Shop serves freshly-ground coffees and a selection of cold drinks throughout the day.
6. CHILDREN'S CLUBS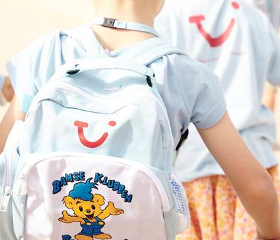 Our free kids' clubs offer up a couple of hours of activities, 6 days a week. The clubs are split into age groups – there's Bamse Club for 3 to 5-year-olds and our new @611 club for 6 to 11-year-olds – with specially designed sessions and activities to suit.
7.
PARENT & BABY FACILITIES
Our BabyClubs for 0 to 3-year-olds are open six days a week, and run by fully-trained staff. They cost a bit extra, but you get everything you need, from sleep rooms to equipment from leading companies and carefully created activities to keep the little ones occupied. There's also a dedicated Baby Lounge onsite, which provides the perfect place to escape from the heat and is kitted out with facilities to save you having to head back to your room for baby's changes or feeds.
8.
HANGOUT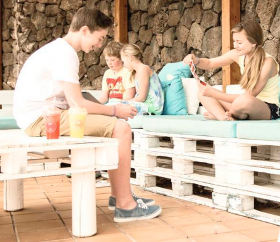 Teenagers get their own zone, which gives them space to meet new friends, join in with activities, or simply chill out and take advantage of the Wi-Fi. 9.
SPACIOUS ROOMS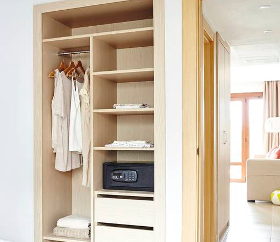 Most properties offer family-sized rooms, which come with comforts like air-conditioning, fridges, black-out curtains and plenty of space to relax.
10.
FREE WI-FI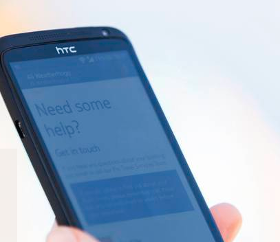 All the hotels in this range have free Wi-Fi, so all the family can stay connected while you're away.
Save an extra £40 per adult on package holidays using code: SALE40 at Thomson holidays.*Discount is valid on package holidays departing between 1st May and 31st October 2016. Minimum spend is £1000 per booking before adding on any extras. T&C's apply*
If you want to save even more, make sure you use KidStart when booking online and you'll earn £8 back for your little ones.