Christmas is the most magical time of the year, especially when there are children to enjoy the festivities with. Whether you're shopping for your own little ones, a niece, brother or even your grandchild, we've put together a small round up of our favourite toys from the Toys R Us range to help you get inspired.
Age: 0 – 1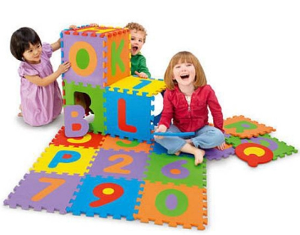 Let your little one learn numbers and letters through play with the 36-Piece Alphabet and Numbers Mat! The versatile tiles interlock, allowing flat or three-dimensional building fun, and the 0.5" thick foam provides a safe and soft play surface for both indoor and outdoor fun. The mat comes with a vinyl storage bag with a zipper and a handle.
Price: £24.99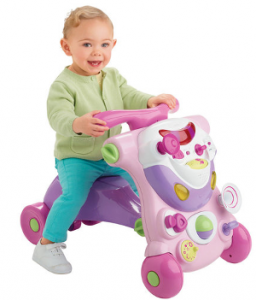 The ideal first steps walker that can easily be transformed into a ride-on as your baby grows and progresses! Great developmental toy for children.
Price: 
£34.99 – Was

£44.99 (save £10)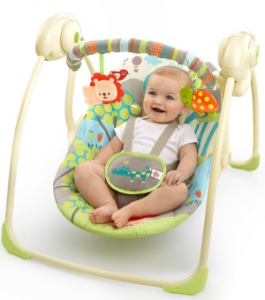 Fitted with a five point harness, your baby is firmly secured to the swing seat whilst enjoying one of the 6 different swing speeds. The swing also has two recline positions to ensure your baby rides in the optimum position as they grow. Price: £49.99 – Was £59.99 (save £10)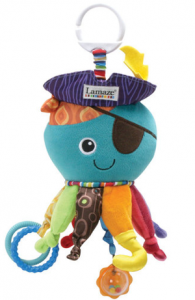 Captain Calamari is full of developmental features that capture baby's imagination and stimulate the senses. His crinkle hat rewards baby with sound, as do the rings on his tentacles! Each tentacle features soothing knots. Captain also has a rattle and a surprise mirror.
Price: £9.99
Age: 1 – 5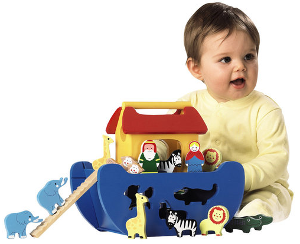 Help all the animals onto Noah's Ark two by two! Kids will love this cleverly designed wooden boat that doubles as a shape sorter. Features animals like giraffes, elephants and zebras. Children will love the bright colours!
Price: £14.99 – Was £19.99 (save £5)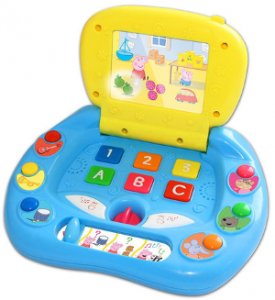 This laptop teaches colours, numbers, quantities, abc, expressions, animals, objects, instruments and more! There are 4 game modes to choose from with the game selector: discovery, quiz 1, quiz 2, and music.
Price: £19.99 – Was £24.99 (£5)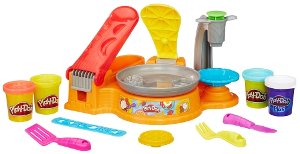 Create your own epic Play-Doh waffle breakfast, complete with all kinds of pretend toppings and side dishes. Press the waffle lever to stamp pretend waffles and watch them spin!
Price: £16.99
plus it's included on the 3 for 2 sale!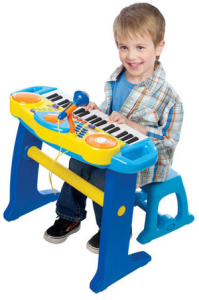 Have lots of musical fun with this Blue Light Up Keyboard. This 37 key electronic keyboard features Light Up effect and a record and playback function
Price: Half Price – £24.99
(Was £49.99)
Age: 5 plus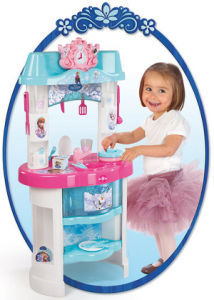 This kitchen has an oven, sink, shelves and a clock and comes with 22 accessories including plates, cutlery, cups, frying pan and more. Ideal for imaginative play with everyone's favourite Disney Princesses, this kitchen will provide hours of pretend play fun!
Price: Better than half price – £29.99
(Was £79.99) Plus get a Free Olaf A Lot when you spend £40 or more on Frozen products!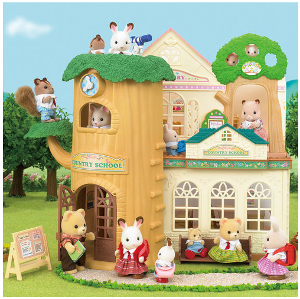 The Sylvanian Families Country Tree School is such a fun school! There is a classroom which comes furnished for lessons for up to 6 Sylvanian children, complete with 6 seats and desks, and the teacher's desk and whiteboard. There is also a tree to climb in breaktime!
Price: £34.99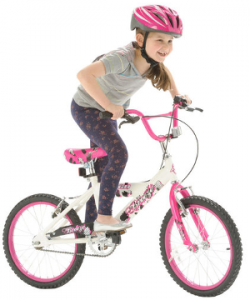 This 18″ Avigo Breeze BMX bike features an awesome eye catching design, complete with V system brakes and pink alloy rims. Ideal for weekends down the skate park!
Price: Better than half price – £69.99
(Was £139.99)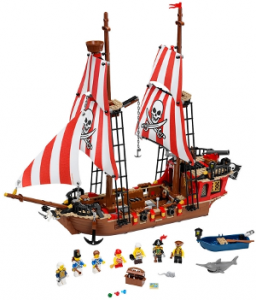 Have lots of construction fun with the LEGO Pirates The Brick Bounty! Hoist the Jolly Roger and set sail! The pesky pirates are heading for the high seas aboard their mighty galleon, with a chest full of booty stashed in the hold.
Price: £79.99
Plus get a Free £20 Lego coupon when you spend £75 or more