A smart watch for children, a giant gun that rapid fires foam bullets and an interactive Troll doll are among the predicted top selling toys this Christmas.
Toy experts have revealed the 10 toys they believes will fly off the shelves this year.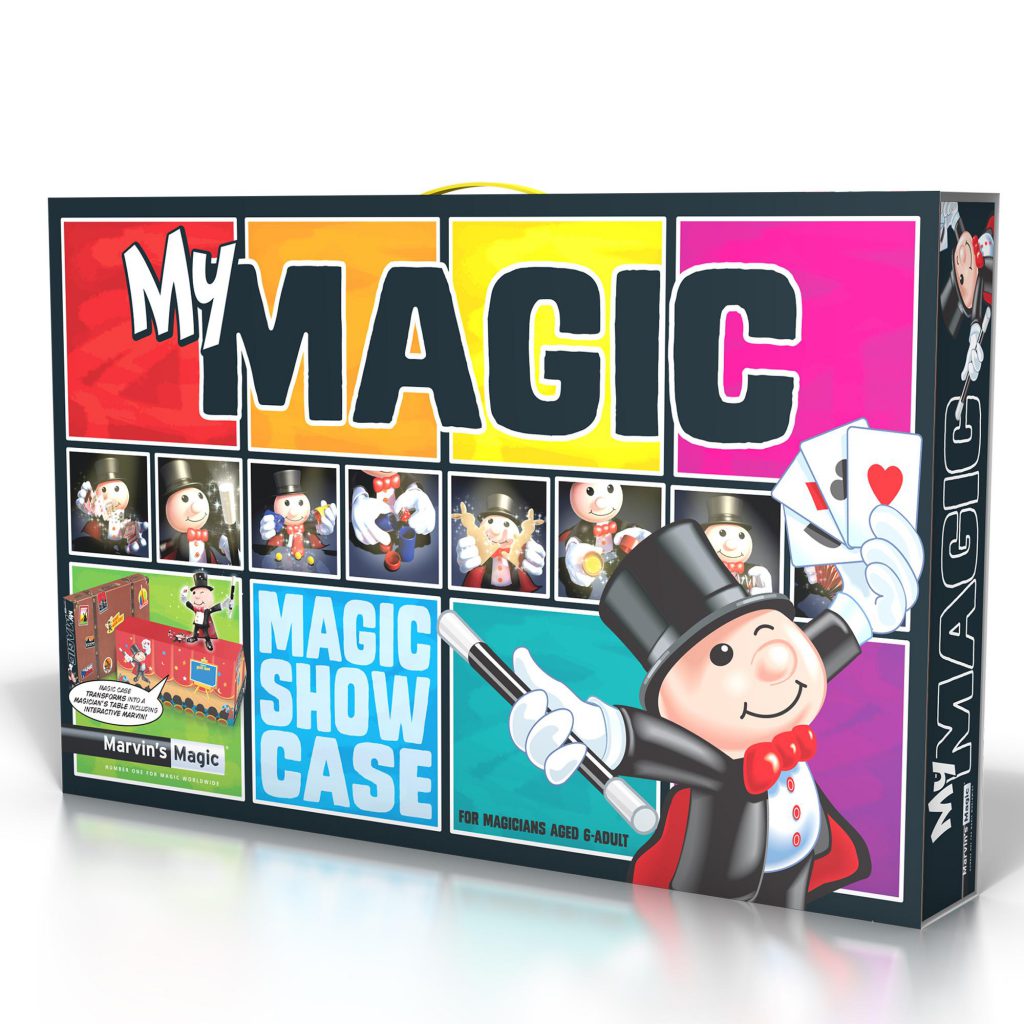 The Marvins Magic My Magic Showcase includes full instructions for 200 tricks plus Marvins Magic App to perform amazing 3D interactive tricks with your phone or tablet, as well as exclusive access to video tips, tricks and techniques! Transforms from a case into a magicians table with an augmented reality 3D magic man! The Marvins Magic My Magic Showcase is suitable for children aged 6 years and over. 
Save 3% on £25 with KidStart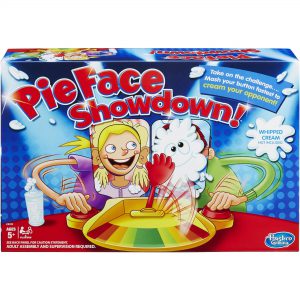 The Pie Face Showdown Game, from Hasbro
, brings friends and family together for lots of laugh-out-loud fun! First, players load the arm with whipped cream or the included sponge and place their chins on one of the chin rests, then rapidly mash the button nearest to them, which activates the hand on the throwing arm! Suspense builds as players try to get the arm to move toward their opponent, and when it gets close to the pie thrower, itll spring up, and that player will get creamed! 
Save 3% on £25 with KidStart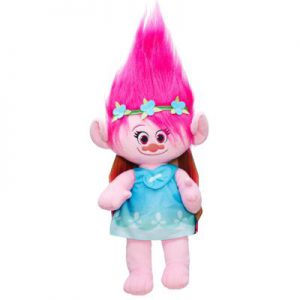 DreamWorks Trolls Poppy is a loveable, colourful princess who always takes a break for Hug Time, no matter where her adventures take her! Inspired by the DreamWorks Trolls movie,
Hug Time Poppy
stands 14 inches tall and speaks 25 phrases when you press her tummy. Kids can wear a light up bracelet just like the dolls, when activated, their matching bracelets and the dolls hair all light up to the beat of the music.
Save 3% on £61 with KidStart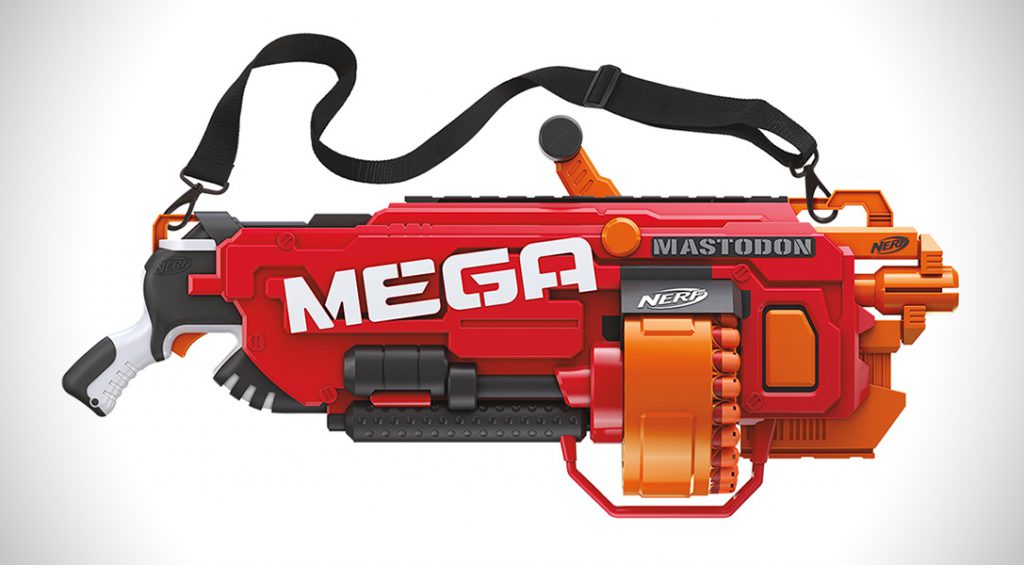 The Nerf MEGA Mastodon
blaster boasts incredible rapid-fire speeds to send MEGA Whistler darts screaming through the air from its integrated 24-dart drum. Bring the
MEGA Mastodon
blaster into action to overwhelm opponents with its imposing size. Use the shoulder strap for easy manoeuvring to be ready for Nerf battles anytime, anywhere. 
Save 3% on £90 with KidStart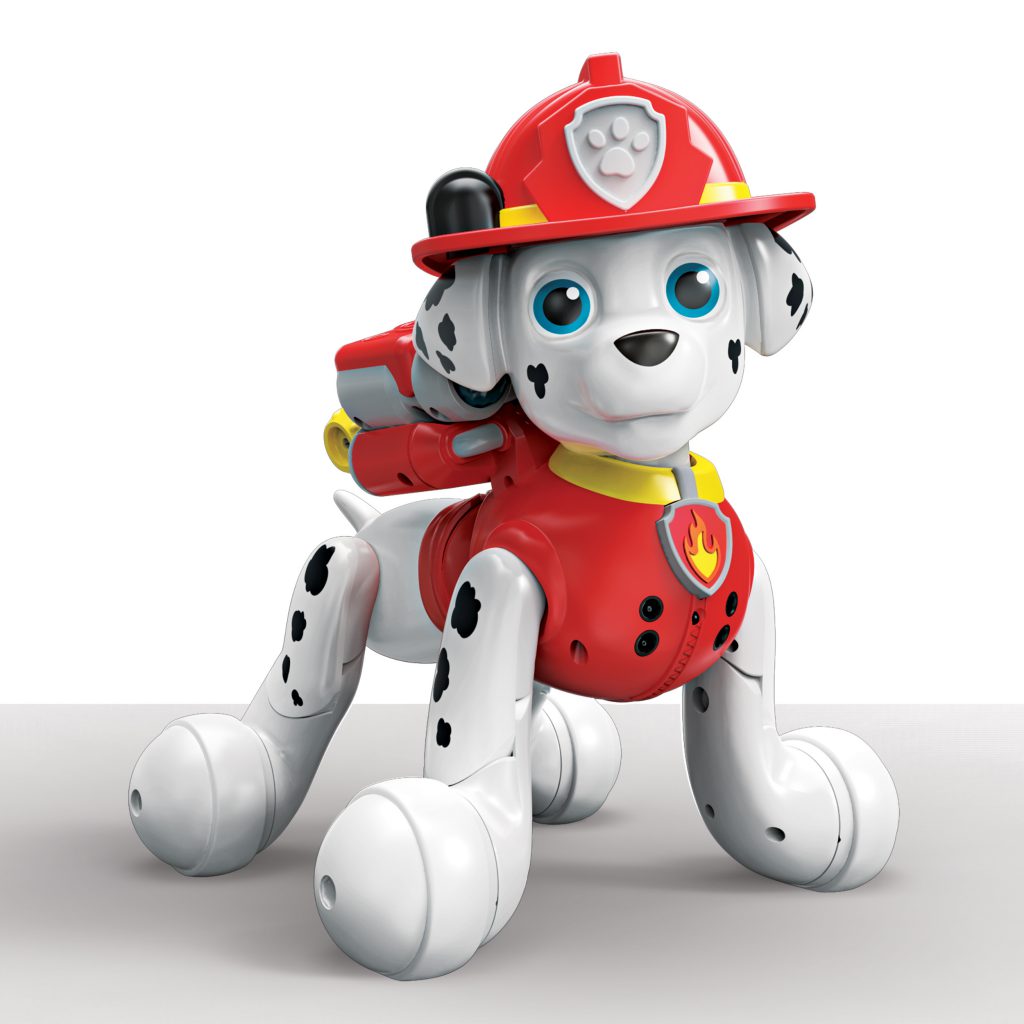 This interactive
Paw patrol Pup
really talks, moves on his own, and responds to touch and movement! Marshall is ready for a ruff-ruff rescue and comes complete with a transforming pup pack and spring-loaded water cannon launchers. Join Marshall on real missions from
the Paw Patrol show
, and press his head to make him say Marshalls catch phrases and sounds.
Save 3% on £89 with KidStart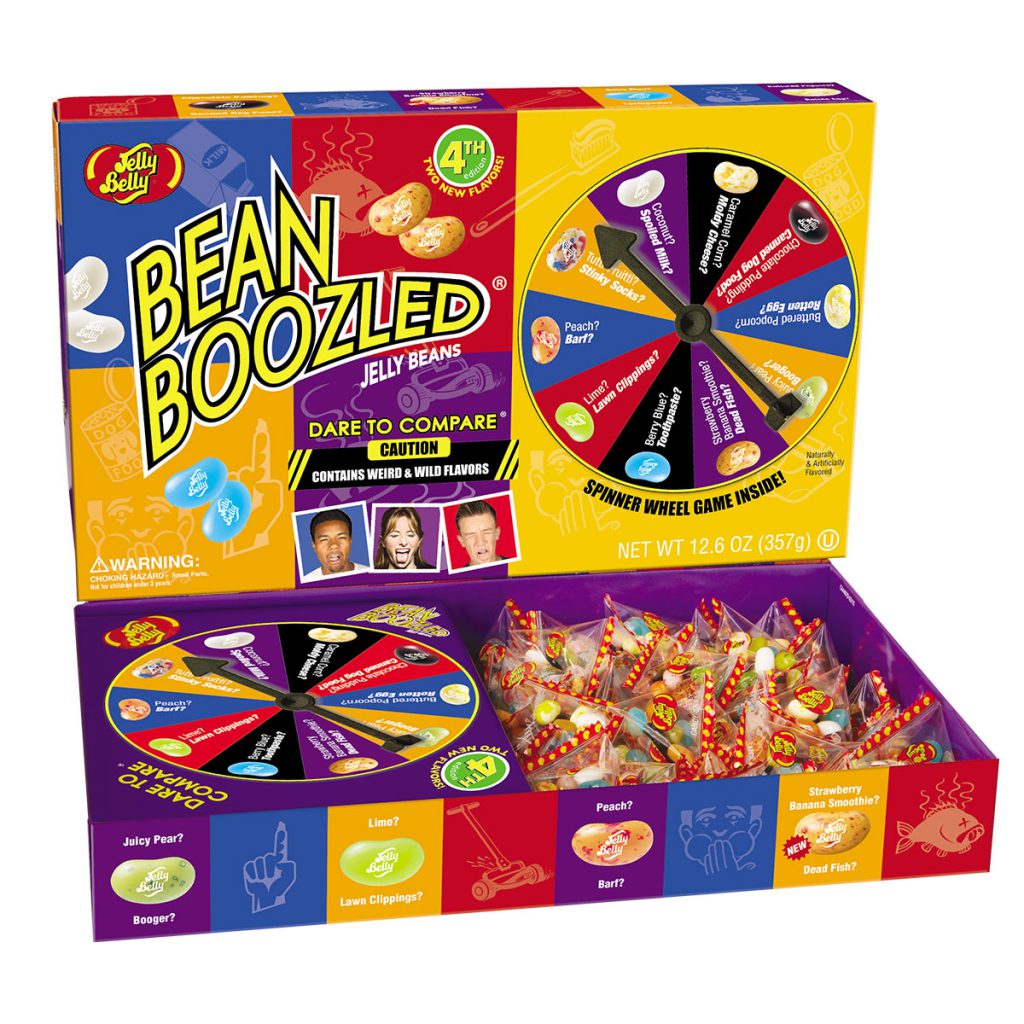 The Jelly Belly Beanboozled Giant Spinner Game
features a spinner wheel and 257g of beanboozled beans! Because they look identical only brave candy lovers can uncover the flavour of each bean by taking a bite. Will it be Stinky Socks or its twin Tutti Fruitti, Peach or the identical looking Vomit, Lawn Clippings or Lime! With true to life flavours,
Jelly Belly Beanboozled beans
are all, nut free, gluten free, gelatine free, dairy free and certified Kosher.
Save 3% on £30 with KidStart
Recreate fantastic scenes from the blockbuster movie, Star Wars: Rogue One with this
LEGO Star Wars Krennics Imperial Shuttle Set
! Featuring huge folding wings and opening front and side panels. This amazing model also has an opening minifigure cockpit. Detailed hold with seating for four minifigures, a rear ramp with blaster storage, dual spring-loaded shooters and retractable landing skids.
The LEGO Star Wars Krennics Imperial Shuttle 75156
includes five mini-figures; Pao, Director Krennic, Bohdi Rook and 2 Imperial Death Troopers, plus a K-2SO Droid. Two blasters for the Imperial Death Troopers, Krennics blaster, Bohdis blaster pistol and Paos blaster rifle and special combat backpacks. Measuring over 45cm high, 25cm long and 56cm wide in flying mode, and over 33cm high, and 18cm wide in landing mode, this is the perfect set for LEGO fans ages from 9 to 14 years.
Krennics Imperial Shuttle 75156
is the perfect addition to any LEGO Star Wars collection!
Save 3% on £80 with KidStart
The
smartest watch
ju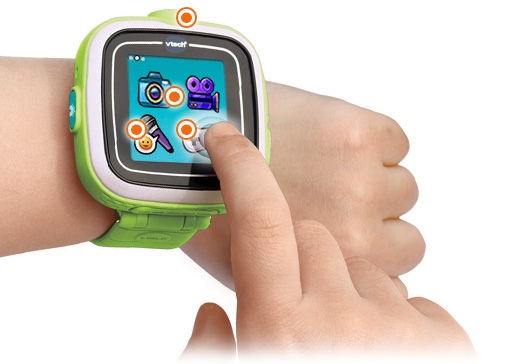 st for children! This durable touch screen smartwatch makes it easy to take photos, record videos and add fun photo effects, frames and filters. Choose from over 50 clock face designs, or download extras from the VTech Learning Lodge. Time Master helps children learn to tell the time! The
VTech Purple Kidizoom SmartWatch Plus
also features an alarm, stop watch, timer and voice recorder. Play the 3 built-in games and download more using the included micro USB cable. Suitable for ages 5 years and over.
Save 3% on £40 with KidStart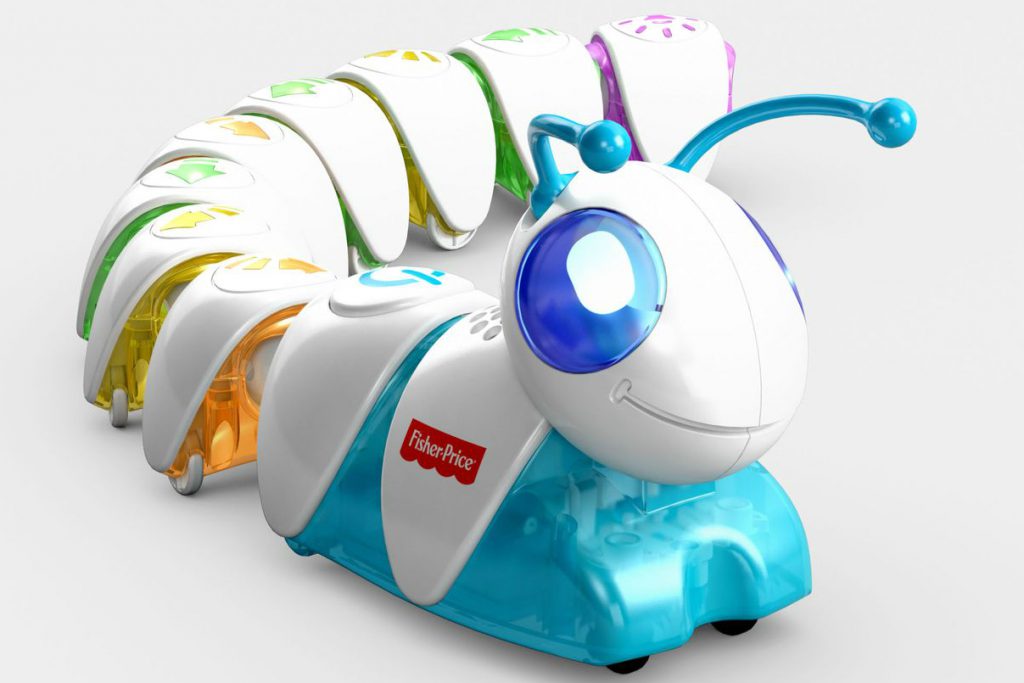 The Fisher Price Think & Learn Code-a-pillar
inspires little learners to be big thinkers by engaging in hands-on, open-ended discovery that helps them become lifelong learners! This learning toy encourages experimentation, while developing important skills like problem solving, planning & sequencing and critical thinking. Pre-schoolers can arrange and rearrange the easy-to-connect segments in endless combinations. Sending Code-a-pillar on a different path each time. They can even configure the segments to make Code-a-pillar reach targets set up throughout the room – theres no end to the combinations kids can make!
Code-a-pillar
is part of the Think & Learn range. Fisher-Price goes beyond ABCs and 123s to help children learn how to think independently. Embrace 21st century skills like experimentation, curiosity and problem solving in ways they haven't seen before.
Save 3% on £64 with KidStart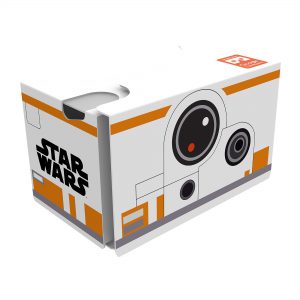 Insert your smartphone into the
Star Wars BB8 Virtual Reality Viewer
for a truly amazing experience! Enter virtual worlds, play games, or go on adventures, all with 360 degrees viewing and 3D immersion.
This Star Wars Virtual Reality Viewer
is certified for high performance viewing under Googles Works With Google Cardboard program, seeing is believing! Suitable for children aged 8 years and over.
Save 3% on £20 with KidStart
Related Article
https://www.kidstart.co.uk/blog/boy-or-girl-tot-or-teen-the-star-bright-collection-is-an-interiors-dream/
---
KidStart a little help along the way