Many families end up spending more than they would like to on the weekly household shop. Here are our tips on how to make the most of your online grocery shopping and keep the bills low.

1 – Take advantage of your freezer and invest in one if you don't have one.
Whether you are starting a family or have just settled down, one of the best investments you'll make is a full size freezer  – buy from our retailers and get money back for your kids: John Lewis, Amazon, AO.com, Electrical Discount UK.
It takes a bit of trial and error and planning, but it can really make your life easier. When supermarkets are having their multiple-buy offers or weekly sales, take advantage by stocking up on things like:
Frozen vegetables and fruits: Including sweet corn, peas, broccoli, cauliflower, berries… you name it! These come in handy for all kinds of dishes and they keep in the freezer for months – meaning that you will have a steady supply at a great price.
Meats, fish, poultry: This is another great way of cutting food shopping costs and having weekly meals sorted  – you only have to defrost whatever you want to use in advance. If I'm planning on making salmon for dinner, I will take it out of the freezer and pop it into the fridge in the morning.
Bread: At home we never go through an entire loaf of bread before it goes bad, so I keep it in the freezer and I use it up as needed. My personal favourite: Vogel Bread. It has not additives and it's completely natural.
Leftover meals: Soups, homemade tomato sauce for pasta, a homemade lasagne you made and wrapped up so you can just pop it in the oven and dinner's ready in 30 minutes…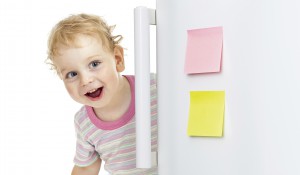 2 – Buy in BULK when possible
Now this you have to keep an eye open. I like to do some maths every time I do my shopping so I truly know when I'm paying the lowest price. I always look at the prices per 100g or per kg – this gives me an accurate reading on which items are cheaper and where, since you will find this information in every supermarket's site.
Here's an example:
Most spices usually come in glass jars which can be expensive – usually going for £1.5 and over. Next time you finish up your Cumin Seeds or Paprika, have a look around the World Food sections and see if you can purchase a bag of a certain spice in bulk. I buy my Cumin and Turmeric in 400g bags.
Here's a side by side of the same item but packaged differently – look at the price per 10g!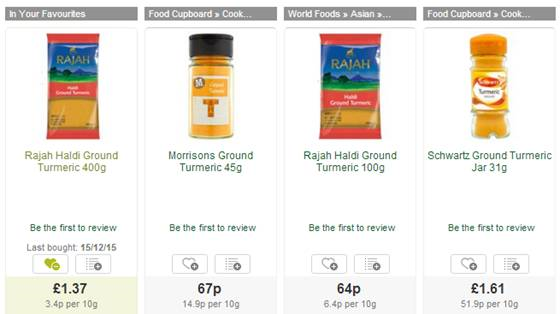 3 – Don't just shop at one supermarket
All major supermarket chains now offer a home delivery service, this enables me to order certain things from each one. After browsing for some time, you might realise that Morrisons has the best  selection of World Foods for your Curry's and Thai dishes while Waitrose offers great quality meats at affordable prices when bought on offer.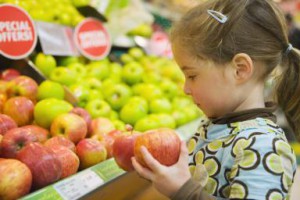 4 – Sign up to each supermarket's rewards system
This will ensure you get the best possible deals each time. Every time you hit 5,000 points at Morrisons' Match & More, you get a £5 voucher you can use on your next shop. They usually launch offers where if you shop before a certain date they will give you 3,000 points extra. Plus get up to £3.5 back on your Morrissons shopping with KidStart.
If you prefer Tesco and have a Tesco Clubcard, you will get points every time you shop that can be redeemed for vouchers. They can be used not only Tesco products but also on meals out and cinema tickets. Plus get up to £3.5 back on your Tesco shopping with KidStart.
With your Waitrose reward card you will get extra savings and discounts on your shopping on selected products each week, plus a free coffee and magazine if you visit the shop. Get up to 6% back on your Waitrose shop.
 
5 – Make sure you recycle those plastic bags
Ocado takes back any plastic bags you give the driver and gives you back 5p for every bag. And if you'd rather not be charged for your bags, some supermarkets give you the option to have your shopping delivery without bags – so they come in crates and you can unload them straight in your kitchen, then give them back to your driver. Easy!
6 – Last but not least: Top up your savings while doing your weekly shopping

Make sure you use KidStart when buying your weekly groceries and you will get a percentage of your spending back for your kids every week. You can check all the supermarkets you will get money back from here.
What are your ways of saving on  your weekly shop?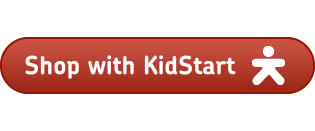 Related Posts

« Mother's Day competition – Vote your favourite! How much will it cost you to raise your child? »