Our friends at Babynames.co.uk have created this beautiful info graphic predicting what names will be the most popular this year.
They  predict that
Oliver
and
Olivia
, both of which were bumped off from their number one spots, will make a comeback.
Harry
and
Amelia
will also stay strong, coming in at second place. The name lists had little variation in the last five years, so we imagine that the same names will continue to appear on the 2017 list, although they may change in rankings. Do you agree with their predictions?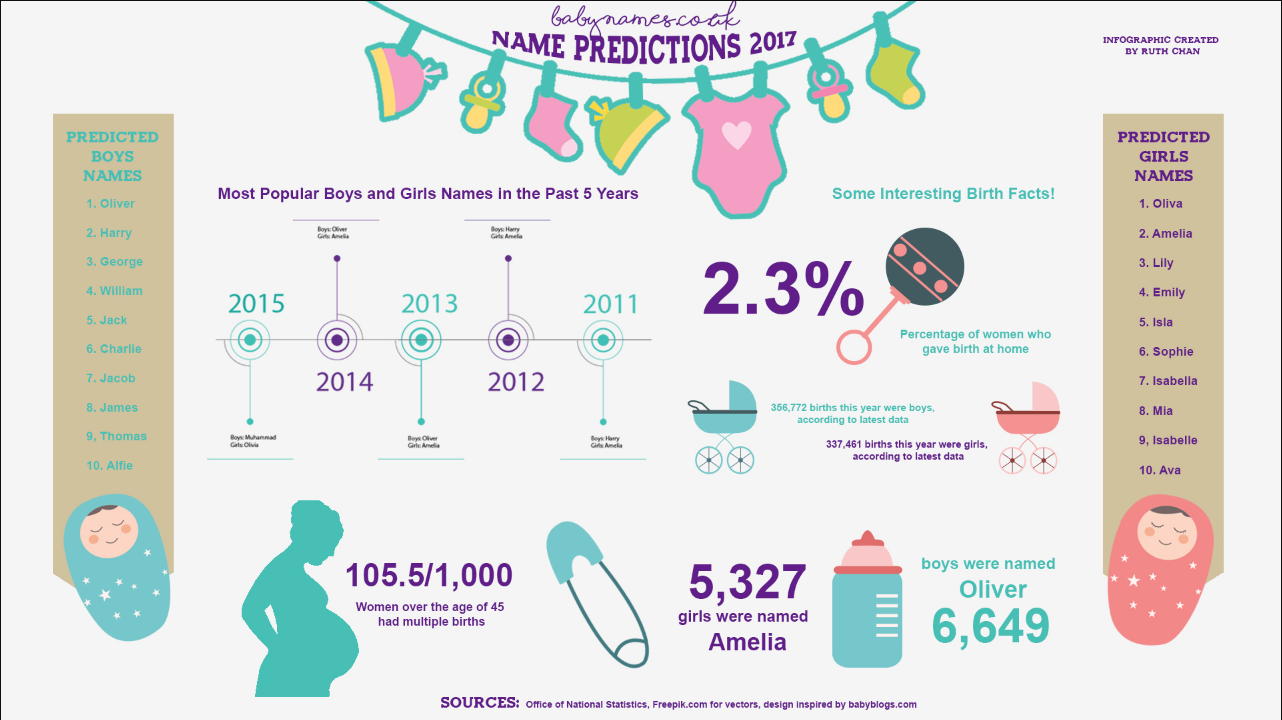 Read the original article
here.