Every Pound you spend is a vote – a vote for the products and services you love, and a vote for the businesses you think are the best.  
By shopping through KidStart you're telling businesses your children's future is important. And just like KidStart, there are more and more businesses working in ways that deliver a fantastic product or service, but also exist to help society at the same time. From caring for children to helping the elderly, protecting the environment to reducing crime, if there's an issue you care about – there's a way you can shop that will help address it. At
from babies with love
we sell beautiful organic baby clothes and donate 100% of our profit to orphaned babies. You enjoy your gorgeous purchases
and
enjoy knowing you're helping change children's lives at the same time. Seems like a win-win? It is! Last month HRH Prince Charles, former US President Bill Clinton and many other powerful policy makers and business leaders met to discuss how business can help address many of the global issues society faces today. We recently met Prince Charles to tell him all about our business – to explain how our customers change children's lives simply by doing their shopping.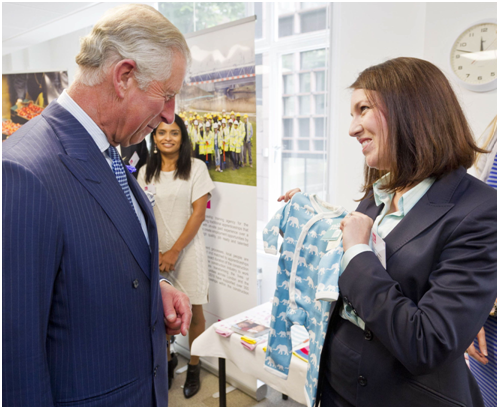 We're very pleased to see leaders and senior business people meeting to create change in the way our society works. Alongside this, we believe in the power of people to vote with their every purchasing decision – a simple thing we do everyday! This short video explains the many ways you can make a difference with your shopping – how to, very simply – Unleash Your Spending Power!
This week we're offering double KidStart savings – if you're looking for gorgeous baby clothes and want to enjoy knowing you're changing children's lives – visit today!