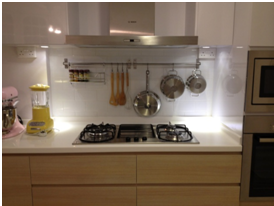 This is what I'd like our kitchen to look like…
…well organised with matching pots & utensils. A place for everything and everything in it's place. In short kitchen heaven.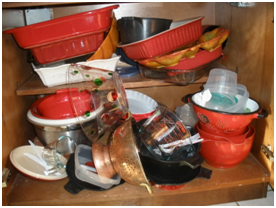 In reality it looks like kitchen hell. Over the years probably like most families we've slowly collected a panoply of pots, pans, pyrex dishes and potato peelers. Our kitchen cupboards are heaving with mis-matched wok lids precariously balanced on sauce pans that no longer see the light of day let alone a light white wine sauce. Now if you're like me and fancy yourself as a bit of a master chef you'll know that the secret to great cooking is great, fresh ingredients. Well the same is true for your kitchen equipment – always have the right tools for the job as my carpenter friend would say.
So at KidStart we are delighted to have been asked by Waitrose to have a sneak look their lovely new range of products over on Waitrose Kitchen (get 3% back for your kids on all purchases!).
I've pulled together my top 5 must-have kitchen essentials for any self respecting foodie:
1. George Foreman compact health grill – £49.99

–

Get 3% back for your kids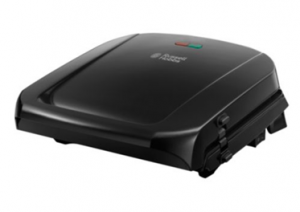 My kids are experts in screaming for food at the most random times, especially when the fridge shelves are half empty. For me, sandwiches are always the star solution to these emergencies. Now that winter is coming I'm dying to try this sandwiches grill and establish warm crispy sandwiches as the official mid week dinner meal.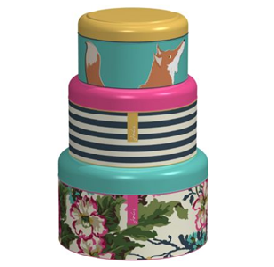 Who doesn't love a splash of colour among those grey pans and transparent jars we all have in the kitchen? These 3 tins are the fantastic excuse to keep baked goods from sticky fingers in style…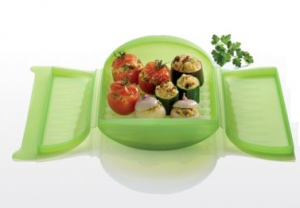 Lekue is one of those brands that make my heart sing. For those who don't know them, they have an extensive range of cookery utensils that cook the healthiest food in no time. This one is my favourite: A steam case with a tray that will cook millions of dishes in the microwave, maintaining all nutrients: Rice, omelettes, veggies, salmon… you name it!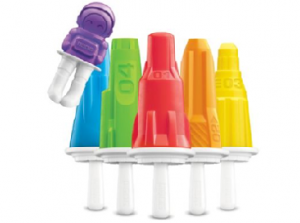 We've all been there right? Kids wanting an ice-cream, and another one, and another one. If they have been good, I let my children have 2 of these terrific home made ice creams in a row – I just freeze juice or yogurt some hours in advance into the moulds and they'll come out in crazy space shapes. They transform the kitchen in mission control!
5. Fussy Eaters' Recipe Book – £10.99 

–

Get 3% back for your kids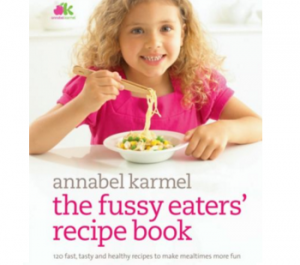 Despite having millions of cookbooks at home, mealtimes often are a battleground for us… I've just ordered this Annabel Karmel's book and can't wait to see its 120 recipes, tips and advice like how to hid vegetables into familiar foods.
What utensils do make your life easier in the kitchen?