This Christmas we're introducing Superboosted Savings! We're constantly working to give you a better experience when shopping through KidStart and this is our extra special treat for Christmas to help you save more.
Look out for the superboosted sign in newsletters and banners from now until the new year.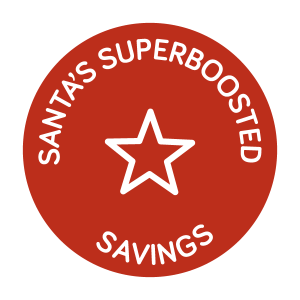 You will be able to enjoy the highest KidStart Savings we've ever had for certain retailers for either 24 or 48 hours so keep your eyes peeled and don't miss out on the chance to boost your children's savings!
Start your Christmas shopping with KidStart, now!