There are literally hundreds of World Book Day costumes you can make and many of them quite easy, requiring no stitching and crafting — from old clothes or fabrics you already have at home. Trust us; mastering World Book Day has never been easier!
1. Angelina Ballerina
For many parents this will be a super-easy option as you may already have all the ballet bits and bobs. All you have to do is draw a mouse nose and whiskers on your little one's face, complete with a super cute bow in her hair!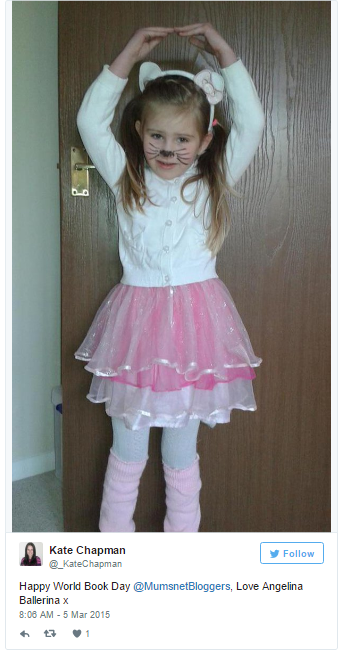 2. Thing One and Thing Two
Recreate the mischievous characters from The Cat in the Hat – a really easy costume to make and a life-saver if you've two little ones to dress for WBD. All you'll need is a red t-shirt and then make a large badge or sticker to attach to the front saying 'Thing One' and 'Thing Two'.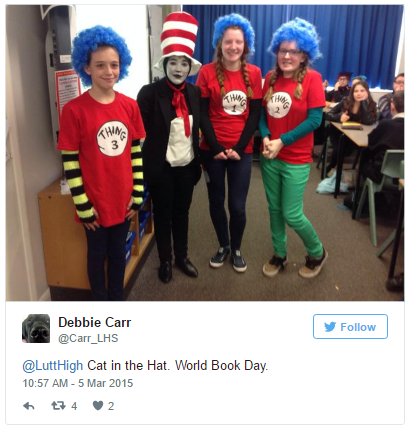 3. Tintin
This is so simple, and who wouldn't want to be an adventurer for the day?! Simply put together an outfit with a white shirt, blue jumper, brown trousers, and shoes. And then a rucksack to carry their faithful companion. Finish with a magnifying glass and get out the hair products to create a quiff.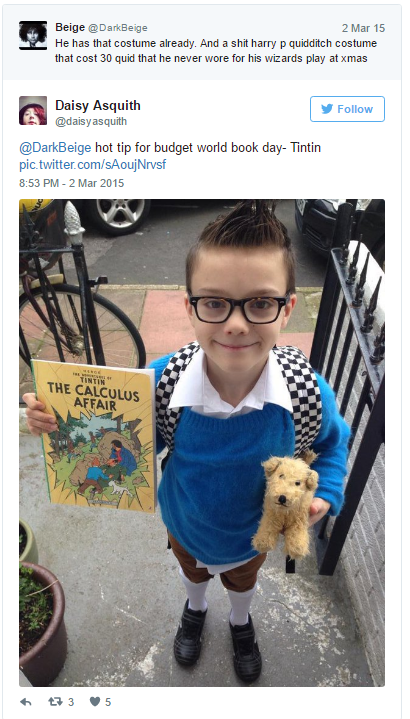 4. Mary Poppins
Get your little one looking practically perfect in every way with a simple MP outfit. All you'll need is a long, knee-length skirt in black, a pretty white blouse, black tights and boots. Accessorise with a red ribbon for the collar and a red belt, plus a boater-style hat you can accessorise with daisy's.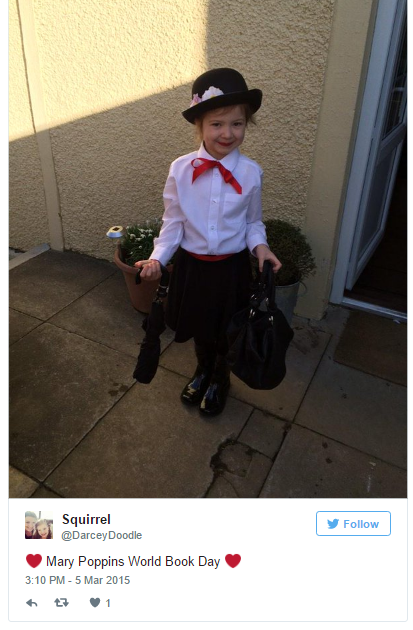 5. A Witch
Witches are always an easy portion as it's likely you'll have a costume from Halloween or will be able to make one quite easily. With a few tweaks you can recreate the witch from Room on The Broom, Winnie the Witch, The Witches, The Worst Witch or The Three Little Witches… and many more.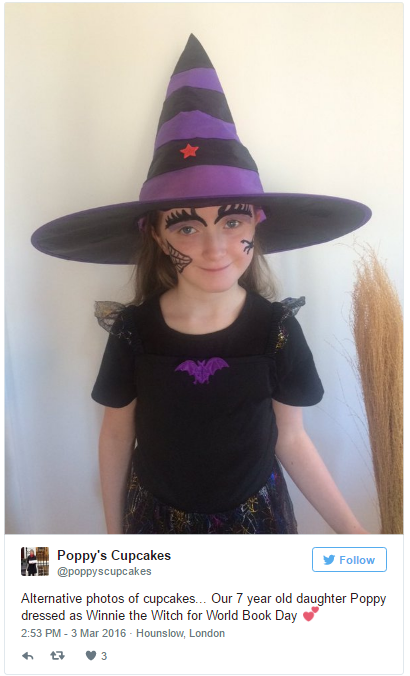 View the original article here
Related Article
Why We Should All Support World Book Day