Tummy2Mummy blogger Marie tells us about 15 fun and free things to do with children during the Easter holidays.
No parent wants to hear those dreaded whines on the first day of the Easter holidays – 'I'm bored'. Although there's lots for kids to do, you can end up spending a fortune to keep them busy. It's also not always practical to be spending lots of money on days out to entertain them.
Below I've put some ideas of free activities you can enjoy during the school holidays.
Messy play
This can be done inside or outside (if it's really messy). Get out crafts to make, finger painting, mask making or just some fun sensory play!
Build a den
Using cardboard, old sheets, furniture etc…. make a den inside. Take toys and books in to the den and they can even have snacks and drinks in there. Let them be creative with this one, but make sure you set out rules of things they can't use.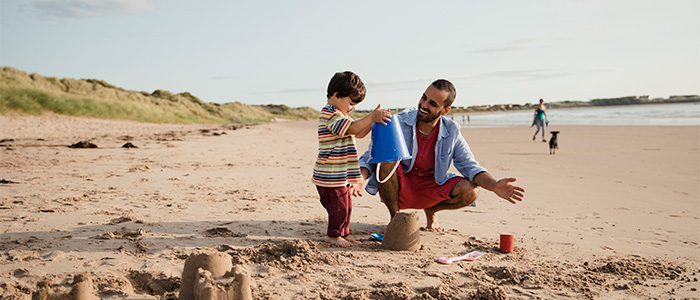 Go to the beach
The beach is lots of fun. You can build sandcastles, paddle in the sea and you can even go crabbing! It's not just for boiling hot days either, you can wrap up warm and collect shells along the beach.
Dog walking
Dog walking is lots of fun for you and the dog! If you don't have a one maybe ask family or neighbours if you can walk their dogs, they may be grateful for having them walked and it's enjoyable to do.
Library
Libraries nowadays have moved on from the dusty old buildings you once had to whisper in. They are fun and full of all kinds of books. My library also has lots of soft furniture, bright colours everywhere, jazzy carpets, large toys and a story time dress up area. I had no idea it even existed until I came across it by chance. It's one of Jasmines favourite places to go – and its free! Be sure to check out your local library.
Make your own cinema
On the rainy days turn the living room in to a cinema. Have bowls of popcorn and bring in blankets and pillows for extra comfort.
Museum
Lots of museums run children's events during the holidays and there's also many museums that just ask for a donation for entry. Have a look before you go to check their opening times. Some museums do a special rate in the last couple of hours where you pay just a couple of pounds instead of full priced tickets.
Clean up old toys and sell them
A chance for them to earn their own money! Get them to find items they no longer use, play with or wear. They can clean them up and sell them at a garage sale, car boot sale or with a little help online.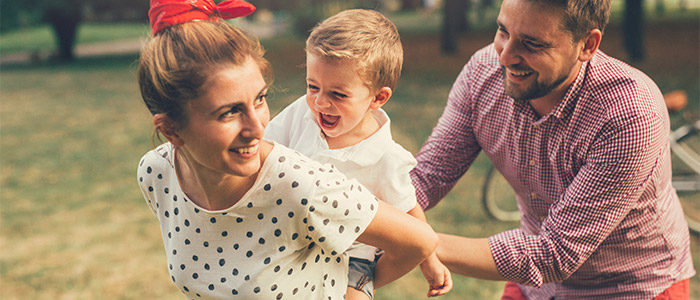 Teddy bears picnic
Get them to a favourite teddy and take them on an adventure, go to the park or a forest and have a picnic. Maybe read the story of the teddy bears picnic to get them excited to go.
Bike rides
Exercise and fresh air – and its completely free (providing you have bikes) research routes to cycle that aren't too far. Pack refreshments so you can stop for a picnic.
GeoCaching
Geocaching is an outdoor recreational activity, in which participants use a Global Positioning System receiver or mobile device and other navigational techniques to hide and seek containers, called "geocaches" or "caches", at specific locations marked by coordinates all over the world. Download the app and enjoy finding secret hiding places.
Sports day
Fun if they have friends or family over – go to a park or garden and set races. Running, egg and spoon, three legged race, sack race (with pillow cases), hopping race, the list goes on….. they can even invent some of their own.
Treasure hunt – Easter egg hunt
As it's Easter – have a little easer egg hunt. You could combine this with a treasure hunt with clues or a scavenger hunt where you have to find certain objects to 'win the eggs'.
Plant a garden
Get some seeds and plant a garden – you can enjoy watching them grow over the coming months. You can also plant vegetable seeds.
Baking
Any kind of cooking really. But cakes, cookies etc will be especially fun to make. They can enjoy decorating them by themselves – and eating them too!
Related Article
Affordable Easter Holiday Activities For Kids