Ever since I was the agony aunt of Just 17 magazine I have had an interest in the whole idea of how girls are raised, and since having a daughter myself it's something that I (like many mums) think about a lot. So having read Raising Boys by psychologist Steve Biddulph (excellent by the way), I'm happy to hear that he's written a follow up Raising Girls (£12.99 Harper Collins).
The idea of Raising Girls and how difficult it is, is currently a hot topic of conversation at my daughter's school. Mean girl behaviour has just raised it's ugly head and has thrown many mums into a tail-spin worrying about bullying and peer pressure. Alongside this I have heard some of my daughter's friends openly talk about their weight and looks, and while they are obviously copying adult behaviour, it's frightening to see.
So thank goodness for this new book and all the sensible advice it contains. In an interview on Parentdish Biddulph states what we all need to hear when it comes to girls, "Don't get into fashion or weight and don't watch too much TV where she will learn girls are for decoration. They are not. They are people."
His words of wisdom on how to raise girls are simple but effective, have fun, make them feel secure and the part that I love the most nurture their spark.
This is the idea that all kids usually discover a passion or interest that really makes them excited and happy to be alive. Helping your daughter find her spark be it animals, sport, art, says Biddulph, takes her away from the pressure of becoming obsessed with how she looks.
I've seen this work with my own daughter who has been very inspired by CBBC's Deadly 60 to the degree that she's immersed herself in learning about animals, and wanting to do things for animal charities over being fixated on her appearance. I am hoping this 'spark' is something that she takes into her tween and teen years and will help balance up what's going to inevitably (at some point) affect her self belief.
But what do you think about the pressure young girls are under? Is raising girls this way the best way to safeguard them? Let us know your thoughts.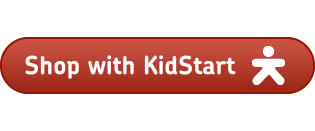 Related Posts

« Baby Nursery Ideas That Won't Break The Bank! 'Just be nice, cook, and have sex!' Is this the perfect wife? »