New Year, new start! How about trying something new?
Whether it's having a go at a new language, kick-starting your career, taking up a new hobby or finally revealing to the world your inner TV superstar, make sure you use KidStart when you sign up to try something new and collect money back for your kids at the same time! Here are some fab ideas to inspire you…future Masterchef champion!
Career started or brain booster: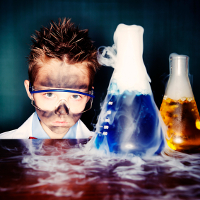 Want to get back to work or make a career change? Feel your team at work are lacking key skills? The Skills Network (6.5% KidStart savings) provide a massive range of courses for individuals or businesses, to help you kick-start a new career for you or your team.
If you want to improve your grammar, learn how to programme, analyse data or take a step into the fascinating world of neuroscience, Coursera (13% KidStart savings) partner with top universities to provide access to the world's best education courses online.
Learn a language:
Start learning a new language and see where it takes you! Whether you want to make the most of your holiday, get that promotion at work or be able to have a conversation with your relatives from other countries, you'll get 6.5% back for your kids from Rosetta Stone.
Reveal your inner star: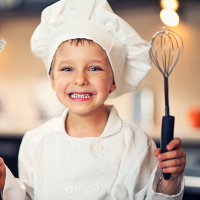 Do you have the plot worked out for an amazing thriller or kids' story? Have you been thinking about writing a local pub guide? Then you should use Blurb to help you publish your first edition, with 10% savings back for your kids with KidStart, it's a no brainer.
Obsessed with GBBO and Masterchef? Think you could win if only you knew how to prepare a velouté sauce? This is your chance – take a course with Atelier Des Chefs and get 6.5% back towards your kid's future as your sous chef.
Fancy yourself on the big screen? Think you'd make a better job of it than Bruce Forsyth and Tess Daly presenting Strictly? Groupon offer a TV presenter taster course for only £29 – plus up to 10% KidStart Savings – this is your chance to show the world!
Start a new hobby:
Want to find something new to do? Red Letter Days (17% back for a limited time, usually 9%) offer courses to suit every taste such as chocolate making, wine tasking, make up lessons, Formula Driving and hot air balloon rides. Activity Superstore could take you to a new realm – with zombie paintballing, medieval falconry, futuristic Segway rallies and spy academy for the kids – open your mind to the possibilities and don't forget you'll earn 9% back for your kids! Both are offering up to 50% off their courses!
Go wild with the family: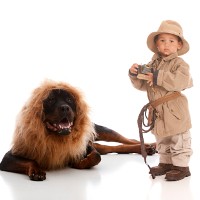 Days out are about living life a little more adventurously, having fun with friends and family! Enjoy unlimited access to hundreds of unforgettable places with National Trust (2% KidStart savings). Let your little monkeys Go Ape (3% back) or see the real things at London Zoo (3.5% back). Or if you want to get really up-close, try the Meerkat Experience (age 6+, Activity Superstore, 9% back) or be a Big Cat Keeper (Tiger or Lion, age 16+, Red Letter Days, 17% back for a limited time, usually 9%) for the day!
Related article
https://www.kidstart.co.uk/blog/switch-and-save-twice