How many times have you rushed to the Supermarket wishing the amazing offer you saw a couple of days ago to be still on the shelf, only to find it's been replaced with  that item you'll never buy?
Well, it won't happen again to Waitrose shoppers, as last week "Pick your own offers"  was born. It really is as simple as it sounds:  You can choose your favourite 10 products from a list of hundreds of items, and you'll save 20% on them every time you shop however many times you buy them!
The list is made out of almost 1,000 products including beauty items, frozen stuff, fruit & veg, cakes or baby products. See them all here. 
Also, customers who confirm their 10 offers before 7th July will receive an email with a £6 OFF £60 code, within two weeks, to use online or in store.
KIDSTART TOP TEN PICKS
We've chosen the products we'd like to have discounts on, and we've saved £8.16
HOW TO PICK YOUR OWN OFFERS
1. Register for a free online account and log on to your account online. If you don't have an account, it's easy to set one up – just follow the instructions online. Your free myWaitrose card will need to be registered to your account.
2. Click on 'Get Started' and pick and confirm your 10 products from the hundreds available.
3. Enjoy! Your 10 products will be linked to your myWaitrose card, and you'll get 20% off them at the checkout every time you shop online or in store. They will remain the same until the end of the summer. And the discount is on top of any other promotions!
Any questions? Read Waitrose Pick your own offers Frequently Asked Questions here and MAKE YOUR PICKS HERE to get 20% off and a £6 OFF £60 code.
On top of that don't forget KidStart members will receive up to 1.2% back for their kids every time you shop.
Do you have a myWaitrose card? Let us know what 10 products you've chosen!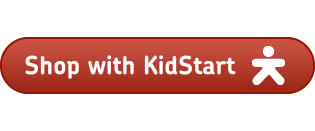 Related Posts

« Why Is Father's Day Less Valued Than Mother's Day? 5 Things to Make with Autumn Blackberries »