As the nights start to draw in, the multi-award winning children's retailer Great Little Trading Co., launches the new Star bright children's bedroom furniture collection.
Combining practicality and style with quality which lasts and lasts. The Star bright collection features key bedroom furniture including a desk, dressing up rail, wardrobe, bookcase, mirrors and bedside table, all with a distinctive star design. Each piece has been designed to match. It is the ultimate bedroom set to create the perfect space for work, rest and play.
The Star bright dressing up rail
Is the perfect staple for imaginative play. Made of sturdy wood with the signature star design on the base. This piece makes it easy for children to have their essential superhero or princess costume within reach. It looks great in the room too.  Comes complete with six wooden hangers and a storage facility for shoes and extras on the base. £100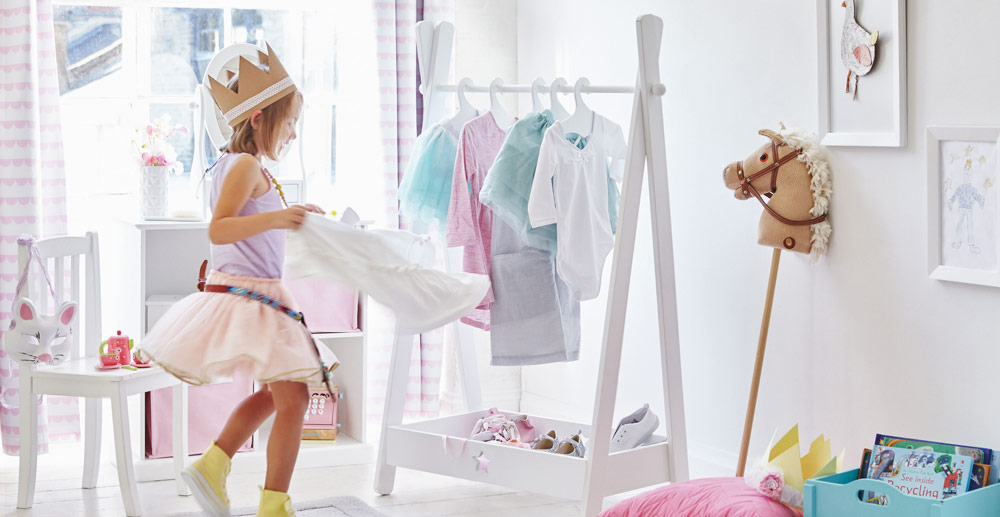 Star bright Bedside table
There comes a time when every child needs their own bedside table. The Star bright Bedside table, with the distinctive star design is the perfect size to fit well in any bedroom. Next to toddler or full sized beds, and the shelf inside is ideal for storing essential bedtime books, or toys too. £75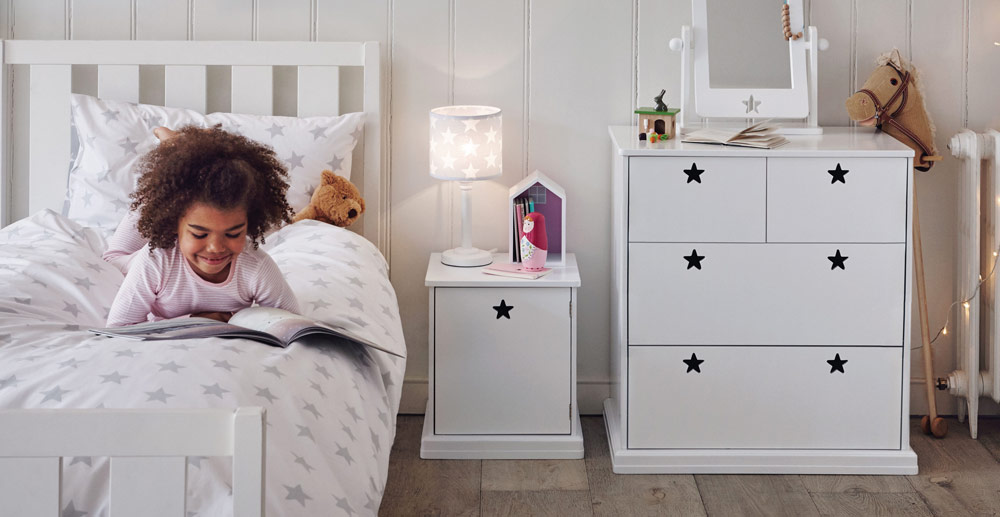 Star bright desk
The new Star bright desk is the perfect addition to any child's room, comes complete with two handy draws with the iconic star design, it is a sturdy base for study, or crafting. What's more, with the addition of the GLTC Star bright desk mirror it quickly transforms into a dressing table. The pretty matching design creates the perfect platform for children to experiment with new hair styles or check their reflection. £175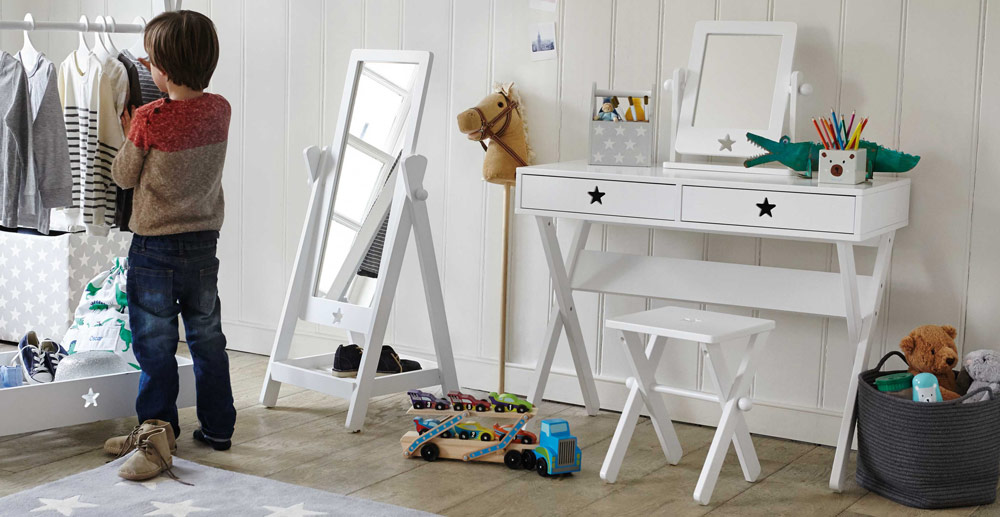 The Star bright bookcase
The Star bright bookcase is a very versatile piece. Lovely on it's own in a nursery or playroom, or as part of the Star bright bedroom furniture collection. The three shelves provide just the right amount of space for even tall books, and the star design makes it a pretty place to display toys or photo frames too. £175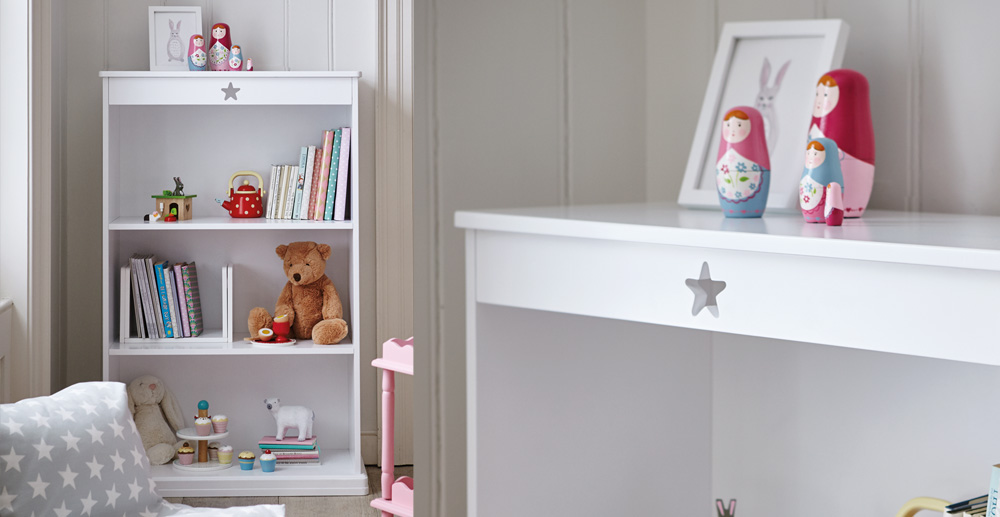 You'll find the entire range of Star bright furniture on show in GLTC's West London showroom. Why not give it a visit? You'll also be able to browse lots of beautifully crafted toys, furniture and accessories from this multi award-winning British children's retailer. Who promises that "everything we make, makes a happy home".
Related Article
GLTC opens a flagship store
---
KidStart a little help along the way