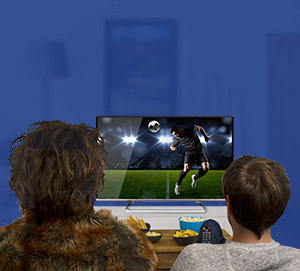 broadbandchoices are the mobile, TV and internet experts.
We've been about since 2005 and are now the UK's leading broadband price comparison site accredited by communications regulator Ofcom.
Our broadband, home phone and TV calculator is easy to use and totally customisable, so you can tailor your search to include your must-haves. It compares hundreds of deals available in any area from the big boys like BT, Sky, TalkTalk and Virgin Media to specialist providers like Hyperoptic. Your just have to pop in your postcode, and in a matter of seconds you'll be able to take their pick from a range of the latest offers.
Don't forget your mobile phone! You can compare pay-monthly, pay-as-you-go and sim-only plans, or search for handsets to find the best deal.