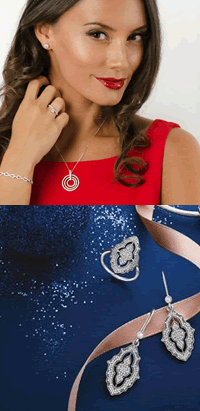 Shine like a Star with John Greed.

John Greed brought to life his passion for selling jewellery after working on his sister's stall in Covent Garden as a student. John believed jewellery should be exciting, innovative and expertly designed.

Realising that most jewellery retailers did not fulfil his idea of passion, theatre and make believe, John Greed Jewellery was born selling jewellery in a way that reflected both his passion and beliefs.

If you are looking for stylish, premium jewellery from a passionate retailer, shop online today and experience some of the most stunning and timeless collections in the jewellery world today. John Greed have Pandora bracelets, Pandora charms, designer jewellery, designer watches and much, much more.


Free delivery on orders of £50.