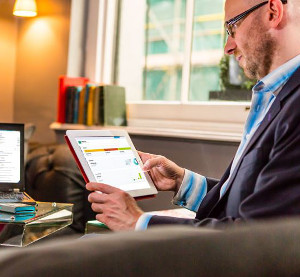 Software and services that save businesses time.
Get more done with QuickBooks UK accounting software. From invoices to payroll, it all works together!
Quickbooks offers an award-winning line-up of accounting software designed for UK small businesses. QuickBooks has a range of versions suited to the needs of small businesses at every stage of their development.
By letting small business owners easily and accurately manage their finances and accounting tasks, Quickbooks let small business owners concentrate on what's important: growing their business.